Mono Warning: Fresh Attempts to Inject Banshee Into Ubuntu Netbook Edition 10.10
Dr. Roy Schestowitz

2010-06-24 09:11:31 UTC
Modified: 2010-06-24 09:11:31 UTC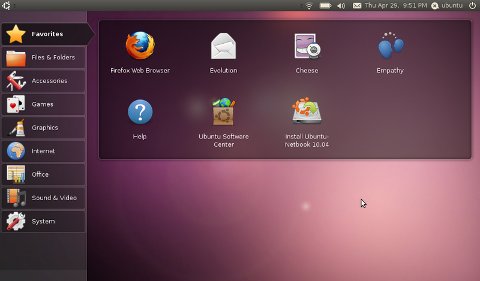 Summary: New attempts are being made to push Mono-based software from Novell (falling outside the MCP and thus a patent liability) into Ubuntu GNU/Linux
F-Spot was recently made a candidate for removal from Ubuntu Netbook Edition (and Ubuntu), effective by release 10.10 (October 2010). Make no mistake however. While Canonical's CTO is aware of the Mono/C# problem, Mono boosters are always trying to push Novell's Banshee into Ubuntu. They have been trying since 2008 if not earlier, fortunately without success. Here is their latest attempt to put Mono bloat inside Ubuntu Netbook Edition 10.10.
* From: Didier Roche <didrocks ubuntu com> * To: banshee-list <banshee-list gnome org> * Subject: [Banshee-List] Changes planned in Ubuntu * Date: Wed, 23 Jun 2010 09:35:57 +0200

Hey banshee dev/users,

as some of you know, Banshee is planned to be the default for Ubuntu Netbook Edition 10.10.

The idea is to start the MeeGo interface per default, with some changes that I will push upstreamed as well (and hope you will accept them). Basically here is the summary of things that are needed and some I'm working on for default inclusion:

- HAL-free banshee: the discussion already began with lamalex, alan and aaron. Apparently the branch should be reviewed this week for master inclusion.

- Meego interface by default: This interface suit for UNE as it's intended to be used on laptop. No impact on traditional ubuntu desktop as in debian/ubuntu the banshee-meego is a separate package (with an additional .desktop file). I have some tweaks (for now in bzr, but I will format them in git once I've finished to play the changes): https://code.launchpad.net/~didrocks/banshee/une-modif. Those are doing: * debranding (not in the code but in the display) replacing meego by netbook to be more generic * starting only one interface at a time (thanks Bertrand!): either banshee (with $ banshee) or the netbook interface ($ banshee--client=MeeGo) * quit on explicit shutdown request (still not close when clicking on the close button in the decoration bar) * enable switching on the 2 interfaces. I think this is done in the good way: if you have the MeeGo interface installed, there is one additional button in the main interface to switch to the MeeGo one. And only one is showing at a time (that is to say, when you click on the switching button, you have either the MeeGo interface, or the traditional one)

- "ready to rock banshee": the idea is to minimize the amount of manipulation to be able to start listen music/reading video with banshee. For that, avoiding prompting on first launch (do you imagine if every software you use prompt at startup) and enabling the plugin for import in ~/Music and ~/Video by default seems reasonable. Prompting is really a disruptive experience. It seems others distros are already doing that.

However, we have to show a way for people discovering the feature. It's possible to show a status if the collection is empty (thanks Bertrand, again!) in the main interface to say "hey, your collection is empty, you can drop music there…". If you look at the other conversion on the ML about showing things in status bar, I'm currently stuck at showing the same in the MeeGo interface, but that's a detail.

Thoughts? Tell me things that can go upstream or not and I'll prepare git format-patch for them.

Cheers, Didier
Microsoft's Community Promise (MCP) does
not
cover parts of Banshee, thus it's a live patent trap.
People can
politely
oppose this move. It's bad enough that MeeGo gets polluted with Novell products like Mono and Banshee [
1
,
2
,
3
,
4
,
5
,
6
] and while
Ubuntu is not a democracy
, users of Ubuntu (myself included, having used it since the first release) have a freedom of speech/expression.
⬆