Ubuntu's Path to Freedom From Mono Now a Short One
Dr. Roy Schestowitz

2010-05-14 00:06:33 UTC
Modified: 2010-05-14 00:06:33 UTC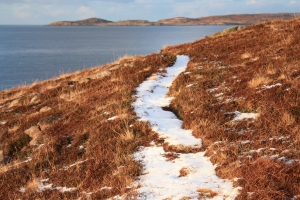 Summary: The Ubuntu distribution of GNU/Linux is removing F-Spot from its default installation, which leaves very little in terms of Mono dependencies -- packages that are really simple to replace anyway
SEVERAL weeks ago, Canonical's CTO made it clear that he was aware of the Mono/C# problem. This happened around the same time that Canonical called off the Yahoo! mistake (sending Ubuntu users to Microsoft datacentres) and there is another sign of improvement now that F-Spot gets replaced in preparation for 10.10 (October 2010 release).
Although F-Spot currently maintains the comfortable position as the default image management and editing application in Ubuntu 10.04, Maverick will see the much-derided application dethroned in favour of photo management application Shotwell.

The decision, confirmed at the Ubuntu Developer Summit, had long been mooted.
This is great news. All that Ubuntu needs to do now is include Gnote instead of Tomboy as a default note-taking application [
1
,
2
,
3
,
4
] (both applications store data in the same way, so the transition between those two would be seamless). There are many reasons to choose Gnote other than the fact that it is not Mono based like Tomboy. It is
a lot faster, lighter
, and it is actively
maintained by Fedora
which
already includes it so as to remove the Mono dependency
(and save a lot of disk space... more than enough to bring back the GIMP as many/most existing Ubuntu users requested).
"So, future versions of Ubuntu have no imminent additions of Mono-based applications."Ubuntu would also need to remove games like gbrainy [1, 2, 3, 4]. It's apparently the last remaining Mono-requiring package, which can be removed without problems or remorse as it is just a game (and it can be installed from restricted repositories instead).

To clarify another thing since some readers have asked, Unity is not Mono based, despite the fact that its main developer has a history with Mono. So, future versions of Ubuntu have no imminent additions of Mono-based applications. That's encouraging.

Ubuntu without Mono would still not be perfect, but it would be somewhat safer and it would not promote programming for Microsoft. Canonical can hopefully do more to promote Ogg Theora and no longer pay the MPEG cartel [1, 2]. It's still a controversial issue. Yes, it would be a tricky situation with OEMs and software patents in H.264, but a bold company (like Red Hat) has found ways to avoid MPEG, promote Theora (e.g. in Fedora), and hopefully help abolish software patents. Fluendo's path is probably counter-productive or at least controversial. It is better to promote adoption of Free software rather than make the #1 goal "market share" and then compromise the very goals of GNU/Linux. A Free software distribution with proprietary codecs (patents tax), C#, and proprietary software like Skype is hardly a victory at all, just misguided assimilation. We were pleased to see Mark Shuttleworth saying "Free software" rather than "open source" in his latest keynote speech. He hopefully intends to make that happen. ⬆