Eye on Security: Latest Windows Malware, Viruses
Dr. Roy Schestowitz

2010-06-25 21:54:03 UTC
Modified: 2010-06-25 21:54:03 UTC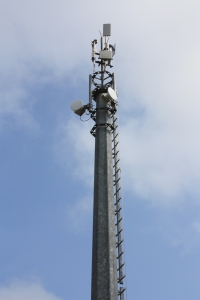 Summary: Children targeted by sexual predators using Windows crackers; Central Ambulance Service downed by Windows viruses
•
Sexual assault by Internet
Now, this is different. A computer cracker, Luis Mijangos of Santa Ana, CA has been arrested by the FBI for taking over more than 100 Windows PCs and using what he found on them to extort sexually explicit videos from women and teenage girls by threatening to release their personal data.
•
Save the Women and Children From That Other OS
A predator distributed malware to PCs through digital music files. He used the malware to gather information and control PCs which escalated to demanding explicit images and video from the ladies.
•
Malicious code on Lenovo driver download page - Update
The driver download portal of hardware manufacturer Lenovo temporarily deployed malicious code. Various virus scanners issued alerts about a Java-based Trojan downloader or dropper. The iframe injected by attackers points to the volgo-marun.cn server and can still be found on several pages of the download.lenovo.com server.
•
Anti-Virus Elite 2010 Looking for a Way to Hijack your PC
Be sure not to trust this soft! Remove it as soon as you notice it on your PC! These are just several warnings flying around the web these days. Cyber criminals have created a new rogueware, named Anti-Virus Elite 2010. Usually installed from malicious websites, or during the process of downloading video codecs or updates for your computer, the fake application starts its activities as soon as it gets to your PC.
•
BIS helped uncover computer attack on G20 meeting
The Czech counter-intelligence service (BIS), along with other secret services, last year participated in the investigation into the attack on the information systems of the delegates to the G20 summit in Seoul, BIS says in its report for 2009, released on its website. Last June, the BIS as an intelligence service of the EU presiding country uncovered a "sophisticated attempt at cybernetic espionage." According to the BIS annual report, the contact persons at the finance ministries of the participating countries received forged electronic post in the form of an attachment to an e-mail with a special pdf file containing "a harmful code."
•
OU Reports Virus, Security Breach
The University of Oklahoma is warning students about a security breach that may put their personal information at risk. The university said its Information Technology department noticed unusual Internet activity on a laptop computer associated with its network. It said it determined the computer belonged to an employee and was infected with a virus known as Zeus or Z-Bod.
•
South Central Ambulance Service hit by computer virus
A virus has hit parts of the computer system used by South Central Ambulance Service (SCAS). The problem first occurred on Tuesday but has not affected the parts used to deal with 999 calls, the trust said.
Recent Techrights' Posts
Reprinted with permission from Ryan Farmer
Given the number of disgruntled employees who leave Canonical and given Ubuntu's trend of just copying whatever IBM does in Fedora, is there still a good reason to choose Ubuntu?

Godot 4.2 is Approaching, But After What Happened to Unity All Game Developers Should be CarefulGodot 4.2 is Approaching, But After What Happened to Unity All Game Developers Should be Careful

We hope Unity will burn in a massive fire and, as for Godot, we hope it'll get rid of Microsoft
Some people mocked us for saying this day would come; chatbots are a huge disappointment and they're on very shaky legal ground
the powerful companies/governments/societies get to know everything about everybody, but if anyone out there discovers or shares dark secrets about those powerful companies/governments/societies, that's a "crime"
In the case of technology, it is possible that a lack of collective action is because of relatively high salaries and less physically-demanding jobs
Reprinted with permission from Ryan Farmer
To me it seems like GNOME is moving backward, not forward, mostly removing features and functionality rather than adding any
HowTos (or howtos) are very important in their own right, but they can easily distract from the news and howtos are usually quite timeless or time-insensitive

Debian GNU/Linux is a Fine Operating System, But What if People Die Making It for Somebody's Corporate/Personal Gain?

Will companies that exploited unpaid volunteers ever be held accountable for loss of life, caused by burnout, excessive work, or poverty?
Links for the day
Links for the day
by FSF
We're already learning, over IRC, that out new site is fully compatible with simple command line- and ncurses-based Web browsers. Failing that, there's Gemini.

Red Hat Pretends to Have "Community Commitment to Open Source" While Scuttling the Fedora Community (Among Others)

RHEL is becoming more proprietary over time and community seems to boil down to unpaid volunteers (at least that's how IBM see the "community")
Reprinted with permission from Ryan Farmer
Reprinted with permission from Ryan Farmer

Not Your Daily Driver: Don't Build With Rust or Adopt Rust-based Software If You Value Long-Term Reliance

Rust is a whole bunch of hype.
The supposedly "modern" stuff ought to occupy some other protocol, maybe "app://"
The way Google has been treating the Web (and Web browsers) sheds a clue about future plans and prospects
History matters
Git is working, IPFS is working, IRC is working, Gemini is working
Scope-wise, many stories fit neatly into both sites, but posting the same twice makes no sense logistically
A prompt response to FUD is important. It's time-sensitive.
Backdoors are typically things that exist by design or get added intentionally (ask Microsoft!), but when it comes to "Linux" in the media the rules are different

The Spamification of GNU/Linux News Sites (or the Web as a Whole) and Why It's Time to Move on, Writing More Stories and Analysis

If you are an enthusiastic Free software user, consider setting up a blog or GemLog (Gemini log)
Over the next few days Techrights will be archiving over 40,000 older pages
An accusation, with presumed guilt, seems sufficient for some
Geeks need to learn how to strike, too.
Looking ahead, we'll probably produce more stories than before because lessening the underlying complexity lets us focus on substance
In 2006 the site was 'purely' WordPress
4 decades of "4 Freedoms" show the world that the original definition withstood the test of time