Eye on Security: Uphill Battle for Microsoft
Dr. Roy Schestowitz

2010-07-10 22:14:39 UTC
Modified: 2010-07-10 22:14:39 UTC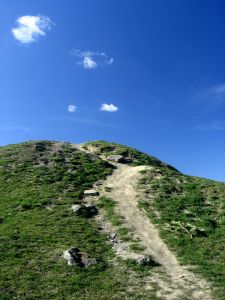 Summary: Security news that applies only to Microsoft products
●
Microsoft investigating new Windows flaw
Microsoft said on Tuesday that it is looking into reports of a new Windows flaw that could compromise the security of machines running older versions of the operating system.
●
McAfee provides anti-virus to secure USB devices
INSECURITY SOFTWARE VENDOR McAfee has announced that its anti-virus software will be used on most USB devices thanks to partner programmes with the major orignal equipment manufacturers (OEMs).
●
Microsoft patches Freetard-by-design bug
●
Windows Trojan Kills Antivirus
Researchers at Websense have uncovered a new Trojan that poses as a Windows Input Method Editor, or IME, and infects a system.

IME is a Windows component that allows users to input characters or symbols on their keyboard from other alphabets.
●
Failure isn't an option, it's integrated into the new Hotmail
If you are like me and use POP3 to get your email in your own client, congratulations, Microsoft has officially broke your secure login options.

So now I guess that in addition to sending all the emails from my bank and Amazon and other perfectly legitimate sites to the Junk folder while hosing down my inbox with obvious Nigerian scams, I can't use TLS/SSL/STARTLS to log in either. I now have to send my password as plain text over a non-encrypted connection. I wonder if the NSA or the Russian KGB/FSB helped them engineer Hotmail like they lent a hand with Windows 7…
●
Disgruntled security researchers take aim at Microsoft
The Microsoft-Spurned Researcher Collective welcomes other researchers to join, though Microsoft employees are not welcome: it notes that it has a "vetting process" to weed them out.
Recent Techrights' Posts
At the end we'll end up with something a lot better than before and latency should be massively reduced
Links for the day
IRC logs for Sunday, October 01, 2023
Links for the day
half a dozen links
Reprinted with permission from Ryan Farmer
There are 3523 capsules
Those cover at least 2 different topics
We won't forgive and forget
IRC logs for Saturday, September 30, 2023
There's a tendency to think that only graphical interfaces were made to simplify usage, and any declarative interface is by design raw, inherently unfit for usage
GNU/Linux users do not want this, with very rare exceptions
The media should focus on culling Windows, not making a huge fuss over minor things wrongly attributed to "Linux"
Richard Stallman speaks about the cancer situation early in his speech
Links for the day
Links for the day
Free software does not try to excite people people over nothing
Removing or undoing the "cancerd" (systemd) is feasible but increasingly difficult
Proprietary software has an entirely different mindset, revolving around business models rather than science
the number of hostnames is falling rapidly (they hide this by choosing logarithmic scale)
2 days' worth
"Richard Stallman has cancer. Fortunately it is slow-growing and manageable follicular lymphona, so he will probably live many more years nonetheless. But he now has to be even more careful not to catch Covid-19."
The Web and the Net at large became far too centralised
That's not freedom
At the moment Ukraine is at most risk due to its dependence on Microsoft (inside its infrastructure)
Recent events, including developments at Twitter, meant that they lost a lot of their audience and then, in turn, sponsors/advertisers
There are forbidden topics in the hacker community
Malicious tongue wanted to do him what had been done to Julian Assange
They're both authentic and secure, but they're not the same
We need to reject these liars and charlatans
Links for the day
GNU/Linux, Microsoft, and more
down by a lot in this category
IRC logs for Friday, September 29, 2023
It's probably too later to save Julian Assange as a working publisher (he might never recover from the mental torture), but as a person and a father we can wish and work towards his release
Newspaper? What newspaper?