How Novell's Mono Mob Operates
Dr. Roy Schestowitz

2010-07-28 16:16:12 UTC
Modified: 2010-07-28 16:16:12 UTC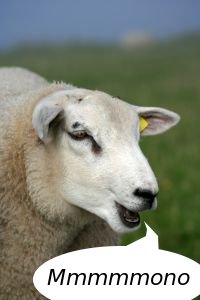 Summary: Novell staff spots negative feedback about Mono and says "Hey Mono community, help me reply all this nonsense."
Novell's Mono employees have often been accused of being bullies. They cannot quite tolerate dissent, so they resort to personal attacks (Novell employees used to comment here anonymously on Mono posts). Based on some recent news we have just caught up with, Novell is still putting Mono on more things and there is further promotion from Microsoft's MVP Miguel de Icaza [1, 2], whose blog is all about Mono and Microsoft stuff.
According to
this blog post from Planet SuSE
,
Novell still wants to 'own' OpenOffice.org
(
Go-OO
is a start) and this time it increases Mono dependencies in OpenOffice.org:
It was hackweek here again in Novell, I spent an enjoyable ( but also sometimes frustrating ) couple of days trying to extend support for Mono in Openoffice.org. Recently on IRC there was some interest in using C# to write extensions for Openoffice.org where it became clear that only being able to 'drive' Openoffice.org from C# is severely limiting. To provide decent custom functionality you need to be able to get called by Openoffice.org, integrate with the Menus and Toolbars etc. Clearly to write an extension you need to be able to be 'plugged' in.. There are many many C# developers ( and potential extension developers ) and we are just ignoring them. I have to admit I always wanted to play with C#/DotNet/Mono and I even proposed a GSOC task to try and faciliate this ;-) Unfortunately the project didn't make the cut but fortunately there is Hackweek yay! So, I spent the last couple of days playing around with Mono and C#, first I wrote a new loader for Mono, this allowed me to use recomp to register some services, next I modified unopkg to accept a Mono component bundled in an extension.
Now we come to the interesting part. We have found
the following new blog post
from Andrés .G Aragoneses, who works for Novell. It's about an article/post titled ".NET Culture Shock: Why .NET Adoption Lags Among Startups" and here is what Aragoneses has to say:
Especially sad to find that Mono is not mentioned in the article.

Especially super sad to find that Mono is mentioned in the comments, but in a negative way.

Hey Mono community, help me reply all this nonsense.
The first comment says: "Huh? A lot of those comments are actually in favor of Mono - many of the folks really seem to like and even recommend it. So don't worry. Except for the few Anti-Microsoft zealots that are always around and usually don't know what they're screaming around, people are finally realizing the potential and value of Mono."
The second comment is from Aragoneses, who says: "Winni, those comments were actually left after I posted my blog entry ;)"
It's like some kind of a "Mono response team". Like
Visible Technologies
...
We still remember how Novell staff publicly daemonised us (
Techrights
) when we warned about
Novell's participation in MeeGo
, inside of which it put a load of Mono [
1
,
2
,
3
,
4
,
5
,
6
].
⬆