FSFE Scrutinises European Governments for Stance on Proprietary Software in Procurement
Dr. Roy Schestowitz

2010-12-13 08:46:59 UTC
Modified: 2010-12-13 08:46:59 UTC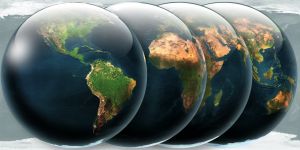 Summary: Pullback follows attempts to impose proprietary software on systems which the public is funding
PROPRIETARY software is hardly ever justified for a government to use, but Microsoft's influence in Europe has led to improper deals that resulted in public pressure in Italy, hopefully a future a lawsuit in France, and an ongoing Swiss case which we covered in:
Quebec saw a lawsuit against the choice of Microsoft products as well [
1
,
2
,
3
] and there is
this new article which refers to it
:
In June, Savoir-Faire Linux Inc., a computer services firm specializing in free, or open, computer systems, won a Quebec Superior Court judgment against the Regie des rentes du Quebec, which manages the province's public pension plan.

Justice Denis Jacques ruled the Regie acted illegally when it considered only Microsoft products and awarded a contract in 2008 to upgrade to Windows Vista without a call for public tenders.

[...]

While the software is free to download, it must be maintained; the government will determine where free software is appropriate before calling for tenders, the minister said.
Europe seems to be heading in the same direction, especially now that the public realises there are free (libre) options which are also better. Mark Ballard
has just posted some details
(but not links) about the FSFE's complaints, which we mentioned in our daily link summaries.
But the deal contravenes numerous EU rules and guidelines calling persistently to implement non-proprietary computer systems, said the FSFE

FSFE president Karsten Gerloff said in a statement that by striking such deals "the Commission is digging itself deeper into the vendor lock-in hole," when it should be seeking to be more independent of vendors and making great use of open software and open standards.

The FSFE said SACHA II contradicted European competition rules by discriminating in favour of proprietary software vendors.

The contract also ignored the EC's Digital Agenda, which called in May for IT systems to be "open and interoperable", said the FSFE.
It's about pages like
these
. "Any idea if Microsoft is specified in there," asked us one reader. "Call for tenders should be neutral..."
Over in the UK, common sense is out the door as
government departments
are led to
Vista 7
and over in the US it's even worse because government data is being put on Microsoft servers, which compromises services, privacy, and much more. "U.S. Department of Agriculture To Be Locked Inside Microsoft Cloud" is how
this one Web site put it
:
In this era of vendor-lock free and open source technologies the United States Department of Agriculture (USDA) is on the verge of going live with a commercial cloud service offering for its Enterprise Messaging Service (EMS), which includes e-mail, webconferencing, document collaboration and instant messaging.
For governments to choose Fog Computing is simply irresponsible and in some sense even worse than choosing proprietary software. The Wikileaks-Amazon story ought to show us why. The next post will show worse things that happen in Europe.
⬆