Microsoft Confirms -- and Also Spins -- Loss of 17,000 Hotmail Accounts
Dr. Roy Schestowitz

2011-01-04 11:12:33 UTC
Modified: 2011-01-04 11:12:33 UTC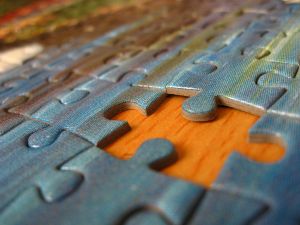 Summary: Microsoft's reputation takes another dive as many people lose their mail for a couple of days
YESTERDAY we wrote about serious Hotmail problems that 'greeted' people as the new year kicked in. Microsoft is now acknowledging that this happened and the first link sent to us about it is of Microsoft booster Gavin Clarke, who says that "[t]he outage comes after a year in which Microsoft has relaunched and rebranded Hotmail with a new-look inbox intended to make it easier to manage and view emails, along with pictures, video, and links that might be sent along with the actual email messages."
"The company in December asked Reddit readers to give their feedback on the changes. Hotmail remains the web's most popular free email service with 360 million users, but during the last decade it lost momentum to Google's Gmail in terms of new features and popularity." [
via
]
This does not quite refer to the real issue, which is the 2-day-long loss of data (Clarke gave Microsoft's side of the story and response to it). In closing he writes: "Microsoft has been PR-ing people hard, trying to convince us that Hotmail is just one of a suite of services that the company can competently and reliably deliver in – where else? – the cloud."
How tongue-in-cheek. A lot of this "PR-ing" for Hotmail and Fog Computing came from the author himself. He even does a special, one-of-its-kind show for
The Register
, focusing solely on Microsoft. A lot of sites had not covered this until Microsoft had a PR response, but to be fair, that's just probably because of the new year and the accompanying break reporters took. Another possibility is that they waited for Microsoft's formal confirmation before publication.
⬆
[About 70 more reports can be found about it at the moment, so it was definitely not overlooked as some claim.]