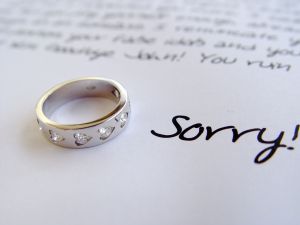 Summary: Apple's CEO leaves the company and hardly provides an explanation; immediately afterwards Apple is accused of market abuse
The announcement about Steve Jobs' departure did not interest us immediately because just about every site covered it and mimicked Wikipedia's pagefest with a mug of some allegedly heroic figure. Apple put it like this:
At my request, the board of directors has granted me a medical leave of absence so I can focus on my health. I will continue as CEO and be involved in major strategic decisions for the company.
Fab, an Apple sceptic, put it
like this
:
How long this leave is expected to last is unknown.
People who lurk in this site and are longtime Apple customers tell us that Steve Jobs is a disgusting person and has always been a disgusting person, so his departure from Apple can generally be beneficial to computer users' rights, even freedom (if Apple knows what this word means at all). People must remember that Jobs -- like Gates -- is surrounded by PR people. As one news site rightly points out,
details are unknown about this departure
and the relevance to Microsoft and Linux was
explained by Wayne Borean
:
Meanwhile Linus Torvalds is working quietly away. Curiously the operating system kernel that he designed as a college project has now passed Apple in market share on phones, desktops, servers, and will pass Apple on tablets within a year. And the GNU project parts that Richard Stallman inspired are used on top of the Linux kernel to make up a complete operating system have also passed Apple for market share.
We particularly liked Ghabuntu's
take on it
: "Again, this piqued my curiosity in the sense that here's a company that has some of the most loyal and vociferous users in the world but yet has it's entire charm, charisma and 'lifeline' vested in one man. The natural question that comes to mind here is, can Apple survive the demise of Jobs someday?
"There's also an interesting contrast here between Apple and arch rival Google in that the persona and charm of the latter is almost entirely represented by those six alphabets, completely omitting founders Larry Page and Sergey Brin."
Well, we have a little theory about Jobs' departure. He could probably put that off for a bit, but let us talk about timing and note that
Europe has opened a probe into Apple's practices
:
Belgium said Monday it would probe Apple's policy of requiring newspapers and magazines to go through the iTunes store to sell subscriptions for the iPad tablet.

Economy Minister Vincent Van Quickenborne asked the country's competition watchdog to review whether Apple abused its dominant position after several Belgian and Dutch editors were notified about the US company's policy.

A recent document from Apple "indicates that from now on, iPad subscriptions will only be sold via iTunes," the minister's office said in a statement.
Vincent Van Quickenborne also lobbied for ludicrous laws that help Microsoft, sometimes while citing Microsoft lobbyists from ACT [
1
,
2
,
3
,
4
,
5
,
6
,
7
,
8
,
9
,
10
,
11
,
12
]. This man cannot be trusted and Free software proponents in Belgium do not like him because his policies help Microsoft a lot of the time.
Speaking of hypePads,
they lead to lawsuits
: "The U.S. Department of Justice (DOJ) will file criminal charges against the alleged attackers who copied personal information from the AT&T network of approximately 120,000 iPad users, the U.S. Attorney's Office, District of New Jersey announced Monday."
Jobs chose a good time to step down.
⬆