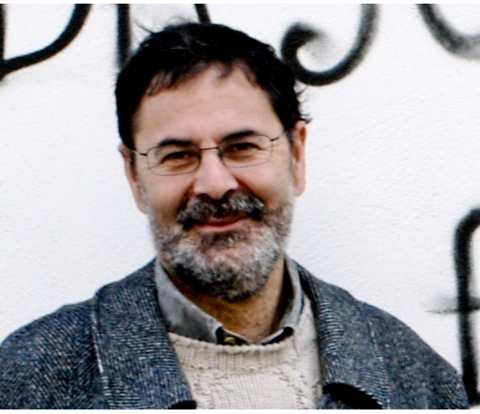 "SOS," writes former MEP David Hammerstein, "European Interoperability Framework proposal under fierce attack by MS and M. Barnier Int. Market Commissioner vs. Kroes and citizens." [Photo by Mara]
Summary: Some real drama is seen in Europe as Microsoft lobbyists have a face-off with representatives of Europe's real interests, including royalty-free standards
T
HINGS are getting hot in Europe. As
Andy Updegrove has just put it
, "If IT Policy is Your Thing, Keep an Eye on Europe":
[L]et's take a look at a kerfuffle that emerged yesterday when two lobbying associations reacted to a pre-release copy of the latest version of that extremely interesting and much battered document called the European Interoperability Framework (EIF), version 2.0.

Now, the EIF is a very interesting document, with a long history (you can read more about it here). It's been around for awhile in version 1.0, and the direction that its next version would take has been hotly debated by large software companies.

At issue, as you might have already guessed, is what EIF does, and does not, say about patents, and more specifically, patents in the context of interoperability standards. Why does it matter? Because the EIF is part of a master plan that will influence how the EU ultimately spends up to the equivalent of $50 billion a year in public IT procurement funds. This being politics, perhaps it should be no surprise that one of the groups is engaging in over-generalization and misrepresentation, not to mention inaccurate labeling (saying the approach taken in the new EIF draft "echoes" Chinese procurement policy – which in fact has been turning towards more traditional approaches of late).
We already wrote quite extensively about EIFv2. See for example:
There is a big lobbying battle doing on in Brussels, which is the heart of European politics in many ways. Belgium's Quickenborne plays a role in the 'community' patent (bad for the free/open source software community) and we wrote about this in [
1
,
2
,
3
]. There's
more in here
:
In this situation the compromise proposed by the Belgian Presidency was "not considered sufficient to remove the deadlock", since it apparenty does not meet any of the above-skeched national interest.

However, the Belgian Presidency is still confident that the next Competitiveness Council in November can find a fair compromise on the EUpatent, as expressed by the Belgian minister in charge of the dossier, Vincent Van Quickenborne, underlining that a compromise is still possible.
This is just one part of the problem which we'll deal with separately on another occasion. What matters is that
Microsoft pressure group Association for Competitive Technology (ACT)
, which is faking SMB positions as usual, is also pushing for the 'community' patent, aka EU patent, aka harmonisation, unification, etc. It's a trap. Some people fall for it, thinking that the 'community' patent is a beneficial thing because they were deceived. And when it comes to EIF, there's an ongoing conversation and it's going on at Twitter/Identi.ca, where Carlo Piana (
Samba lawyer
)
says to Karsten Gerloff from the FSFE
:
@karsten true #swpats 'r analized with the eyes of holders ("property"), but economy sh'd research their huge #externality costs
Gerloff
responds
:
@carlopiana ...and for software, patent system's cost/benefit calculation gives negative result #FSFE
Zuck was there too by the way,
according to Gerloff
. Have lobbyists not been banned yet?
@carlopiana I confirm. Yesterday at #WIPO, Thomas vs Benoit Mueller and Jonathan Zuck was a treat.
The
BSA
too is a Microsoft-funded lobbyist and not a representative of European interests. Microsoft has been using the BSA to lobby for RAND in Europe for at least a couple of years. CompTIA has been absent from Microsoft's ranks of lobbyists in Europe recently, but it was there before (pushing Microsoft's side in EIF drafts).
David Hammerstein, a former member of parliament who occasionally shares information about Microsoft's lobbying inside the Commission [
1
,
2
], is now
saying
: "SOS: European Interoperability Framework proposal under fierce attack by MS and M. Barnier Int. Market Commissioner vs. Kroes and citizens."
Microsoft is betting on patents as its weapon against software freedom and here's another
new footstep
which we mentioned yesterday. Patents seem like this company's last resort.
For those who want to know more about Microsoft's 'RAND fight' against competition, there's a new
transcript from the FSFE's Gerloff
. "Delivered FSFE statement on #swpat at #WIPO #SCP15, will post shortly. Very good reactions from some states. EPO not so happy," wrote Gerloff. Quoting a portion of it:
Some argue that the inclusion of standards in patents on RAND terms is a necessary incentive for companies to innovate. Free Software Foundation Europe begs to differ. We join the Development Agenda Group in highlighting that the monopoly power conferred by a patent is exponentially increased when the patent is included in a standard.

If a company has been awarded a patent, it has already received a strong incentive to innovate, in the form of a 20-year monopoly on the use of the invention, to the exclusion of all others. Why should society incur a further, even more substantial cost by handing this patent holder a means to effectively control competition in the marketplace, by letting it control the price of a patent license?

Today's software market is already rife with monopolies and dominant companies in several domains. It should be the goal of norm-setting efforts to reduce the obstacles to competition in the software market, rather than increasing them.

FSFE believes that it would be most useful for the SCP to analyse the various approaches on the grounds of their inclusiveness of the entire IT industry and all innovators, and identify the minimum requirements that are necessary to uphold standards as drivers of competition, innovation and economies of scale.

We also recommend that in its deliberations, this committee should be careful to distinguish between different areas for standardisation, as the requirements in each area are quite diverse.
Let's keep shining a light in the face of lobbyists. They don't like it when people find out who's paying their bill; it delegitimises them and they deserve it. Europe deserves it.
⬆