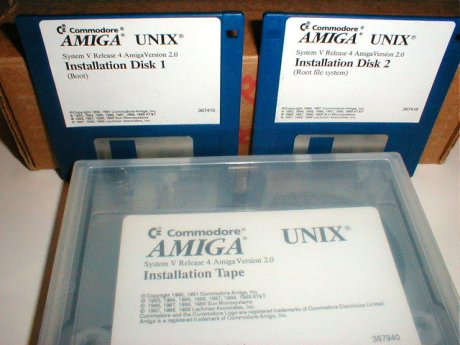 Summary: OIN cannot and would not sue, unlike Microsoft and its shells/pools; CPTN and AttachMSFT [sic] would be bad guardians for Novell's virtual assets
THERE IS a new FUD/spin pattern and some news regarding CPTN [1, 2, 3, 4]. Owing to messages from Microsoft mobbyists, we realise that they currently try to spin OIN as an illegal thing. Now that Nexenta Systems joins the OIN [1, 2] which continues this amazing pace of over one joiner per week, it sure seems like there is stronger defence for Linux. And yes, OIN is defensive and unlike companies which claim their portfolios to be defensive, OIN has no shareholders and it cannot be sold. The latest announcement says:
Open Invention Network (OIN), the company formed to enable and protect Linux, today extended its community with the signing of Nexenta as a licensee. By becoming a licensee, Nexenta has joined the growing list of organizations that recognize the importance of leveraging the Open Invention Network to further spur open source innovation.
The mobbyists are trying to compare OIN to CPTN, which is of course laughable. The OSI has complained about CPTN and so has the
FSFE in Europe
(this one is the official statement). Meanwhile,
at least two Microsoft/SCO boosters
-- Maureen O'Gara and Microsoft Florian -- rave about the Microsoft patent cartel (CPTN) not being stopped by the European Commission. It should be added that trying to point a finger at OIN as total spin possibly means that they have something to conceal. It's effective means of diversion.
IDG has just published
this new report from CPTN
, from which
Groklaw
quotes:
Additional details have emerged regarding the more than 800 patents Novell is selling to the Microsoft-led consortium CPTN Holdings for US$450 million, about two months after the deal was first announced.

[...]

While preparing to close the deal, Novell discovered that "19 of the patents to be sold to CPTN pursuant to the Patent Purchase Agreement are lapsed Australian, German or Austrian patent applications rather than issued Australian, German or Austrian patents." Novell also found that one of the issued patents was referenced twice, it adds.

"As a result, if the patent sale occurs, CPTN would purchase 861 issued patents and pending patent applications and 20 lapsed patent applications," the filing states.

CPTN has proposed that it be given additional issued patents and pending patent applications in Novell's portfolio, in order to "unite certain patent families," "compensate CPTN for the reduction in issued patents," as well as other considerations. "Attachmate has informed us that they currently do not intend to consent to our changing the list of assigned patents under the Patent Purchase Agreement," Novell said.
"Is this some kind of hustle,"
Groklaw
asks, "A Microsoft-organized consortium asks for Unix patents, which is what we heard Attachmate would get, and the answer is Attachmate won't consent "currently"? Uh oh."
Groklaw
later did a
whole article about it
, repeating some of the above:
The 882 patents turn out not to be 882 after all. There are only 861, and the Microsoft consortium would like some of Attachmate's to make up for the few they've discovered don't exist... Wait. What? Attachmate was to get only patents and copyrights associated with Novell's UNIX and Linux businesses, right? Microsoft wants some of those? Like, um... some UNIX copyrights perchance? Novell says Attachmate won't "currently" consent.

What about later? Is this some kind of hustle?
Yes, this is what we said about UNIX at AttachMSFT a long time ago,
way back in November
.
⬆