Counterfeiting Versus Free Software in Kenya
Dr. Roy Schestowitz

2012-01-09 09:25:02 UTC
Modified: 2012-01-09 09:25:02 UTC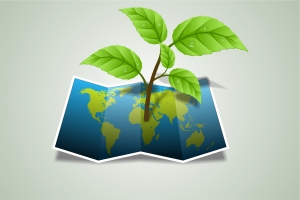 Summary: The crackdowns on counterfeiting in at least one African nation help the adoption of Free/open source software
WHENEVER we hear about Kenya [1, 2, 3, 4, 5] we tend to hear about corporate corruption and other misuses of positions of power. The counterfeiting wars are mentioned quite frequently too because the pirates from Microsoft and its front groups (such as the BSA) raid local businesses, sparking adoption of Free/open source software, which Microsoft in turn attacks in a variety of nefarious ways. To quote a new report:
Kenyans are turning to open source software, which are freely available to the public, after the fight against piracy was stepped up in the East African nation.

Microsoft East and Southern Africa and Kenya Copyright Board (Kecobo) have in the past months intensified war on pirated software, raiding several businesses suspected to be dealing in unlicensed software, confiscating computers and instituting legal action against offenders.
This is a good and very new example of why counterfeiting is actually beneficial to Microsoft. The report contains some common mistakes and myths, but it's still worth reading.
⬆
"Microsoft boss Bill Gates threatened to kill 800 Danish jobs if Denmark opposed the European Computer Implemented Inventions Directive, reports today's Danish financial daily Børsen, quoted by NoSoftwarePatents.com"
--P2PNet, 2005