"I'd be glad to help tilt lotus into into the death spiral. I could do it Friday afternoon but not Saturday. I could do it pretty much any time the following week."
--Brad Silverberg, Microsoft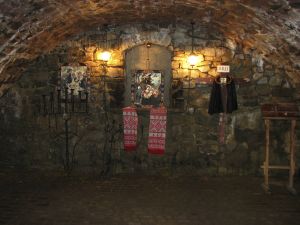 Summary: News and testimonials about Microsoft
M
ICROSOFT Corporation was once a giant company with a high market cap. These days it is declining as it loses money in several areas of operation. Its key business, desktop and business 'productivity' (if it can be called that), is a mixed bag. Despite growth in the computing market in general, Microsoft is unable to expand and its relative share has been declining.
The decline in quality at Microsoft can be explained in all sorts of ways. It's not fashionable to work for Microsoft and those who worked there
speak of the bad things
they saw. Here are the words of one former employee:


Year after year, I began to voice my concerns about the meaninglessness of it all. Why write up dozens of monthly scorecards when nobody ever reads them? Worse yet, why join follow up conference calls? Why schedule get-togethers when there is no agenda? Why spend a month chasing stakeholder-committees for trivial project decisions. Why spam people's inboxes with monthly newsletters and weekly narratives about how great our team is?

They called it out in my performance reviews: I lacked "respect for authority." "Microsoft people are well-tenured," said my boss once. Many employees are with Microsoft for 15 years or more. Sidestep hierarchy and tenure at your own peril.

I became cynical about the whole process. I was seen as a "rebel" and the leadership team began to marginalise me. My planned and promised promotion was cancelled.

Month after month, what I saw as a dubious case was put together. Official HR warnings were sent. My time ran out. I was offered 12-weeks' pay for an amicable departure. Instead I decided to escalate the thoughts above to the highest echelons of Microsoft.
Some of the regulars at
Techrights
speak about
Microsoft as a cult
. It doesn't take much exploration to find examples where this so-called 'cult' attacks critics. We saw that when previous versions of Windows were criticised (reviewers got abused,
possibly by Microsoft agents
) and we are seeing the same when
Vista 8
gets slammed
. Here is a new reality check for this incarnation of Vista:
I think Windows 8 is doomed to failed on the desktop. But, much as I dislike Windows 8 and its Metro interface, I thought it had a chance on the business tablet. Oh, forget about Intel and Microsoft's dream that the first wave of Windows 8 tablets will push the iPad's global market share to below 50 percent by mid-2013. That's not happening. But, Metro's designed for tablet-sized displays and, I presumed, IT would be able to deploy and manage them with their existing Active Directory (AD) tools. Guess what? Microsoft won't be supporting AD on Windows 8 on ARM (WOA).
What a disaster in the making but watch the comments. Even some Microsoft "evangelists" (employees who were
paid to harass yours truly
) are hammering on this author. This is the "cult" mentality we often hear about. It's like Scientology.
Over at CNET, a Microsoft booster
gave Microsoft a chance to respond
to this disgruntled employee, but the company declined the opportunity. Distancing and disowning the person only helps validate the very complaints he was voicing:
In a TechCrunch column entitled "Frustration, Disappointment And Apathy: My Years At Microsoft," Max Zachariades (who blogs under the name Max Zografos) offered his own no-holds-barred opinion of his former employer.

Zachariades' tale starts off promising enough back in 2007, with him pleased and proud to be working for the software giant, even scoring a Gold Star within the first year. But after suggesting that some of the money devoted toward employee gifts and gadgets be diverted to charities, his Gold Star status apparently began going downhill from there.

His complaints about the company slowly turn his once-happy job into a frustrating chore.

Microsoft declined CNET's request for comment on Zachariades' version of events.
Without a rebuttal from Microsoft, it's possible to just assume that the company repels critics. But the company is broader in the sense that it has many partners which form a large base of blind worship and obedience. One ally,
Xamarin
,
helps Vista 8 right now
, even if not directly:
The MonoGame team has been working on a port of its open source version of XNA to the Windows 8 Metro environment. For XNA programmers this is important, and it highlights the fact that Microsoft is making no effort at all in this direction.
Supporting Mono helps support Microsoft and SUSE folks
who believe they serve a good cause
actually
help Microsoft too
(the key sponsor of this project although
there are others
). All they do is
package software
for a Microsoft-taxed version of GNU/Linux.
⬆