Bill Gates Lobbies for Monopoly on Crops, Gates-funded BBC Advertises It
Dr. Roy Schestowitz

2012-07-18 17:05:16 UTC
Modified: 2012-07-18 17:05:16 UTC
Obstructing the voice of the people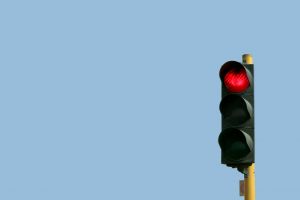 Summary: Media distortion and the serving of corporate interests seen even in the publicly funded BBC
THE corporate press is corrupt by design. It is run for the serving of some agenda, but it is good at hiding this. It needs to gives the impression of objectivity and professionalism (which on their own are not a business model).
The
Gates Foundation
is a giant tax-exempt corporation that engages in lobbying and favouritism, distortion of the government, and marginalisation of Gates' opponents. It's a master of media propaganda, with hundreds of millions of dollars per quarter allocated to that alone. An
old article
that
Groklaw
has found helps us realise just how deep inside government Gates goes:
Bill Gates, the second-richest man in America, was working through his second round of visits this past summer at the Federal Trade Commission, a place as creaky and antiquated as Gates's Microsoft Corporation is sleek and dynamic.Gates had a potent lobbying team along: Microsoft's chief in-house counsel, William Neukom; former FTC commissioner Patricia Bailey; and partners from New York's Sullivan & Cromwell and from Preston Thor-grimson Shidler Gates & Ellis, the big Seattle-based firm where Gates's father is a senior partner.
"Corporate ownership of the mass media, GE and Microsoft in the case of MSNBC, is a massive threat to democracy."One reader showed us this new post which says that Gates is lobbying for yet more GMO interests. To quote: "Opponents of biology say basic research into new GM crops will take too long, and that food shortages could be addressed now through improving distribution and cutting waste."

The original report comes from the Bill Gates-bribed (or funded, to use a euphemism) BBC [1, 2, 3] and the title is "British GM crop scientists win $10m grant from Gates"; the BBC has a history of promoting GMO interests, not just Gates' propaganda. This whole thing is like an advertisement, so we omit the link (it can be found above).

MSNBC, in the mean time, has been another lobbying arm for Gates, but Microsoft's relationship to it is said to be ending. [via]

To quote the British press:


Microsoft's sold its stake in the 16-year online news venture it shared with US TV giant NBC.

NBC has bought out Microsoft's half of MSNBC.com with the partnership dissolved so both companies can update their online offerings.

Financial terms have not been disclosed but the deal is reported to be worth £300m.

Microsoft is thought to have become frustrated by the terms of the partnership, which was forged in the dot-com glory days of 1996. The idea was to combine interactive news media with online delivery.

Bob Visse, general manager of MSN.com, told AP:
We are very disappointed to see the press and the government continuing to serve the criminal who is Mr. Gates, whitewashing his image and pushing his self-serving (for-profit) agenda. Corporate ownership of the mass media, GE and Microsoft in the case of MSNBC, is a massive threat to democracy. A lot of people already recognise this, but very few do something about it.
Techrights
has
a Web page summarising the BBC's Microsoft scandals
.
⬆