Novell to Pursue Justice Over Microsoft Abuses in the Office Suites Market
Dr. Roy Schestowitz

2012-07-18 17:20:27 UTC
Modified: 2012-07-18 17:20:27 UTC
In spite of being foolish enough to not learn from the past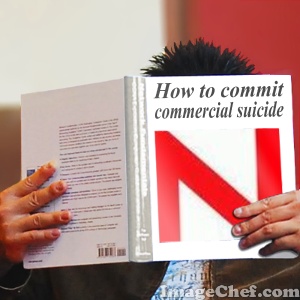 Summary: Novell to appeal a decision in the WordPerfect case
T
HE OTHER day
we wrote
about the
WordPerfect
case
, reminding people that Microsoft's old abuses are still unpunished for.
Contrary to what Microsoft-friendly press might say, the case is not over ("Microsoft Wins Ruling Ending Novell Suit Over WordPerfect," says one headline) because as
Pamela Jones explains
, Novell will appeal. To quote:


I doubt it will surprise you to learn that Judge Frederick Motz has ruled in favor of Microsoft in the Novell v. Microsoft WordPerfect antitrust matter. It was foreshadowed in the hearing on June 7, which the judge forgot to post on PACER so that the public couldn't attend. We were able to obtain the transcript, though, and he was obviously lapping up all Microsoft's arguments with gusto. He has dismissed Novell's claims by granting Microsoft's motion for judgment as a matter of law. But not because of Microsoft's innocence: "I recognize that this conclusion may appear somewhat disturbing because arguably it rewards Microsoft for unsavory behavior in the applications market," the judge wrote. So despite the fact that the first jury was 11 to 1 for Novell, this judge has decided that no reasonable jury can rule for Novell, and it escapes on a technicality.

Yes, Novell can appeal. They surely can, if they want to. And they have now said they do intend to. The last time this same judge tried [PDF] something similar to this, Novell appealed, and he was overturned on appeal. So despite what you are reading in the media, this is not the end of this story. Litigation isn't like a football game. It's not over in a day, not until all the appeals are completed.
It is amazing that in this defunct legal system justice -- if any -- can take decades to reach. Right now Novell can barely bear the legal costs; it's not a test to see who's just; rather, it's a test to see whose pockets are deeper.
⬆
"The government is not trying to destroy Microsoft, it's simply seeking to compel Microsoft to obey the law. It's quite revealing that Mr. Gates equates the two."
--Government official