New FOSS FUD Linked to Microsoft Staff
Dr. Roy Schestowitz

2013-05-07 08:38:55 UTC
Modified: 2013-05-07 08:38:55 UTC
Scaring home and business users who explore Free/Open Source Software (FOSS)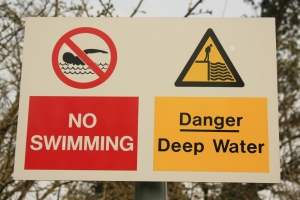 Summary: A Zeitgeist of FOSS hostility, with strong links to proprietary software and sometimes to Microsoft too
WHEN SOMEONE invests time and effort collecting data with which to demonise FOSS, one should expect a lot of output (publication) effort to follow. Attention whore Florian Müller would know the feeling as it's about driving business (lobbying), not pushing a point of view. It did not take Xuxian Jiang (and some colleagues) too long to rear that ugly heads again, pretending that Android has a big malware (or even "virus") issue, mischaracterising the system under the flawed assumption that anti-virus is needed at all (this myth is being spread to salespeople too). Watch this article and notice that the authors are never named. Some worked for Microsoft. Isn't that relevant? They are overlooking the real problem, Microsoft Windows, instead picking on Android. It is noteworthy that ISPs start disconnecting customers for using Microsoft Windows, based on this new story which says:
A few days ago I talked with a young woman whose ISP had notified her of disconnection if she did not take care of her malware spamming the network. Over the phone we discovered that she had managed to install an anti-virus application but had not even her firewall running… She did not need this stress during the last couple of weeks of her school year.
This is not FUD but a real issue associated with Windows, and
only
Windows. Speaking of the FUD business, recently we
compared Univa
to
Black Duck
, which came from Microsoft and liaised with Microsoft. We see a similar pattern in
this proprietary software sympathiser
(Sonatype) which spreads security-themed FUD
about FOSS
. A FOSS-hostile site [
1
,
2
] covered it as follows:
Sonatype's annual survey of 3,500 software developers and shows struggle in setting corporate policy on open source and enforcing it
Last but not least, see
this proprietary software player
contributing to FOSS FUD:
CAST Software is a software analysis and measurement firm that uses an automated approach to capture and quantify the reliability, security, complexity and size of business applications. A main company objective is increasing software assurance around reliability and security of applications delivered to the U.S. government.
CAST is proprietary, like all the above. How come they get a near-monopoly on information regarding FOSS? We must work hard to prevent the proprietary software business taking over the voice of FOSS [
1
,
2
].
⬆