Former Microsoft Staff Xuxian Jiang Spreads Android FUD
Dr. Roy Schestowitz

2012-12-12 11:50:00 UTC
Modified: 2012-12-12 11:50:00 UTC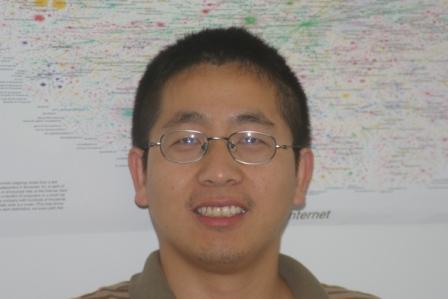 Summary: A former Microsoft Research Intern is spreading some more "malware"-themed FUD about Android
ABOUT a year ago we wrote about lawyer who was spreading Android FUD after he had removed evidence (from his CV) of former Microsoft employment. He just sort of airbrushed it out of his career history, and just in time for an attack on Android. He then collaborated with a Microsoft lobbyist (who routinely pushes journalists to publish Android/Linux horror stories) in spreading his FUD. This is not a coincidence. It's a pattern we learned to recognise.
Several weeks ago, former Microsoft staff crafted
another piece of "malware"-themed FUD
against Android. They try to play an angle which is clearly neglecting to account for trusted repositories and such. If one really
insists
on installing malware on one's system, then harm is self-inflicted.
A couple of days ago, Android-hostile sites flooded the press with the "malware" talking point again, attributing the claims to someone who came from Purdue University. His old homepage is gone from the Web now. It was
removed recently
, but
Google still has a cached copy
that says:
Microsoft Research Intern 05/2005 - 08/2005 Microsoft Research REDMOND, WA ● Conducted research on the HoneyMonkey project to identify malicious websites exploit- ing browser vulnerabilities and analyze their detailed infection behavior; ● Developed a page-ranking algorithm to automatically prioritize those malicious websites and visualize their inter-relationship; ● Contributed to the discovery of two zero-day "in-the-wild" Internet Explorer exploits.


Here are
just
two examples
of the FUD he helped generate:
Jiang, an associate professor at NC State University, took Nexus 10 tablets running Android 4.2 and, using semi-automated installations, loaded 1260 malware samples from the Android Malware Genome Project onto the devices.
Guess who's the maintainer of the Android Malware Genome Project... Xuxian Jiang. So who's selecting this data anyway? That's crucial for the results of these experiments. Bias tends to travel from one employer to another, so we may never know why he's picking on Android. But we can speculate.
⬆