Microsoft: When Inspecting Proprietary Software Puts You in Prison, Gets You Deported
Dr. Roy Schestowitz

2014-06-15 13:30:57 UTC
Modified: 2014-06-15 13:30:57 UTC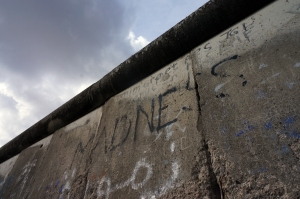 Summary: Microsoft's software must be so malicious if revealing its "secrets" gets people who work for Microsoft jailed for several months and then deported
A LOT of the press continues to ignore the real threats to our (digitised/digital) liberties online. The corporate press barely writes about back doors in proprietary software like Windows (the back doors are there by design) and instead props up the whole "Heartbleed" hype [1, 2, 3]. Here for example is an article where 2 months (yes, 8+ weeks) after some lines of code were shown to have an error in them (dubbed "Heartbleed" by a Microsoft-linked firm and then marketed like classic FUD) IDG is conveniently deducing that all of FOSS is not secure. This is disgraceful FUD and it's part of a pattern we have been seeing. Sure, there is lots of business in such generalisations, including for insecurity firms like Symantec, which maliciously gets closer to Linux groups (surely to sell some snake oil and claim that FOSS needs proprietary "anti-viral" software add-ons to be secure).
It should be noted that months ago there were many articles about how insecurity firms like Symantec (with odious Microsoft links in the management) needed to intentionally overlook government-developed malware (like
Stuxnet
) and back doors. It all adds up to one thing: the least secure practice in IT is one that involves introducing secret code into complex systems. One proprietary program is enough to compromise a larger system.
According to
this article
, allowing the public to see Microsoft secrets is a serious crime that
gets you imprisoned and deported
. "The Government timed its Complaint and Arrest Warrant to coincide with Mr. Kibkalo's pre-arranged attendance at a technology conference in Bellevue," says one article. Another says:
Kibkalo's circumstances are somewhat different than most employees that get on the "outs" with their tech companies: in his case, Microsoft sifted through the emails and documents of the French blogger in order to detect the source of the leaked information – and then discovered that it was Kibkalo. Microsoft says that it regrets its actions, despite the fact that it doesn't need a warrant to search the emails of its own customers. At the same time, there was an issue with Microsoft's violation of customer privacy – and privacy advocates find the company violation to be more than an issue of subjective preference. They view it more as an "improper search and seizure." What grounds did Microsoft have to do this?
Here we have two issues: the first if that Microsoft illegally spies on E-mails (we covered this before) and the second is that the very notion of being allowed to see Microsoft source code (e.g. to find the back door) or some "secrets" is now a serious crime with serious punishment. For a 'transparent' and 'open' "new Microsoft" (marketing nonsene) this sure doesn't bode too well.
⬆