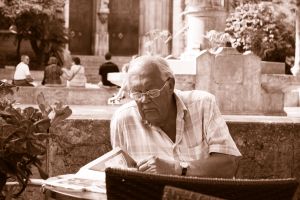 Summary: Various new examples of media propaganda that distorts or makes up the facts (bias/lies by omission/selection) and where this is all coming from
THE corporate press (or mass media) continues to disappoint in a very major way. It looks like the more one reads it, the less well-informed one becomes. Why? Because the corporate press has clients. These clients are not readers; they are companies to which the readers' brains are being sold. The business model is selling of agenda. Although counterintuitive at first sight, this observation is not novel; many people have pointed out the same thing in areas other than technology. Today we'll present some examples from this week alone.


Florian Müller an Expert... Lobbyist
Slashdot was once a grassroots-type Web site. It promoted FOSS. But it grew into something else. Now it's the very opposite. It seems to be more interested in repeatedly quoting a
mass-mailing
Microsoft lobbyist (
Florian Müller
) and even
Slashdot
's front page (plus original content), which is now owned and run by the Microsoft-friendly Dice,
gives him a platform
. This seems like a joke, but it's not. Slashdot now offers the platform for people whose role is spreading Microsoft propaganda and bashing FOSS. The only amazing thing is that some people still trust Slashdot just because back in the days it had some credibility (before hiring prolific Microsoft boosters).
Free Software is Pedophilia?
"Slashdot now offers the platform for people whose role is spreading Microsoft propaganda."Speaking of propaganda, Matt Lee, Free software ideals, and even the FSF were the other day slandered by the Telegraph, which engaged in defamation by associating Free software with pedophilia (the article was corrected only after numerous complaints that I had initiated in social media after a headsup from our reader). The Telegraph was perhaps worrying that Free software people can sue for libel. What the heck is wrong with the press? How low can one stoop?


Microsoft is an Open Source 'Cloud' Company?
Then there is the tabloid called
ZDNet
(owned by
CBS
, known in part for the Gamergate scandal as of late). It is now offering Microsoft a marketing service, helping
an Embrace, Extend, and Extinguish move against Docker
(other corporate media
did the same thing
). Microsoft-friendly sites like
these
generally
try to help Microsoft
(the author, Matt Asay, once tried working for Microsoft) and this is clearly part of a
scheme to control servers
. According to this
article by an Australian Microsoft booster
, Salesforce, an
opponent
of
Microsoft
, has just liaised with this
special NSA partner
, ensuring that Salesforce offers no security or privacy at all.
Microsoft is Dominant in Servers, According to Microsoft-funded Firms
Watch the latest
Forrester
propaganda, trying to cast Microsoft as having "three-quarters of the mass-market servers"; complete nonsense. Here is a quote from the aforementioned article from News Corp. (aiding Microsoft's plot): "Linux is the dominant tech underpinning at giant Web companies, but the server version of Microsoft's Windows runs about three-quarters of the mass-market servers in use at big companies in the U.S. and Western Europe, according to Forrester Research."
Complete nonsense. Selective reporting reveals not only bias but also a desire to lie. GNU/Linux has the lion's share of this market. It is the job of Microsoft-bribed firms like Forrester to distort reality and the
Gartner Group
, according to
Robert Pogson
, is also doing that right now by casting GNU/Linux as "others".
As Pogson puts it: ""Others" is a convenient category to put things in when stuff you don't care about happens. GNU/Linux is something I care about but not Gartner. They lump GNU/Linux in with all that other stuff that's not from M$, Apple, or Google but, hey, I can subtract."
Nokia Dead Not Because of Microsoft or Its Mole Elop?
Finally, revisionism too can be found in the media. Here is
AOL
rewriting the history of
Nokia
. As our reader put it: "He's got to distract from Jolla and from the Nokia board's involvement in covering up Elop's contract where Elop was granted tens of millions as a condition for selling Nokia to Microsoft. The paper industry is in decline due to a combination of union busting and actively closing *
profitable
* paper mills, in addition to competition from questionable logging in Brazil."
Not the Exception
The above are the types of examples that we see every week, but it's only now that we decided to gather and give to our readers some examples of these, collected in just the past few days. The problem is systemic.
The corporate press is just too damn hard to trust when it comes to technology because it operates on bribes these days; advertising deals, talking points from firms that are paid by companies, agenda for sale (press releases), and media ownership that comes with all kinds of strings attached. All in all -- and not to sound too cynical -- this means that one should be cautious, never blindly trusting the corporate media on such matters. Informing readers is not the goal; it may sometimes be a side effect, but only if it aligns with the goal (which is increasing revenue).
When selecting articles for circulation in sites like
tuxmachines.org
we give equal weighting to blogs and mailing lists because these tend to be more reliable and accurate than some printed papers, authored by people who are clueless on the subjects they cover for a publication whose goal is to serve some hidden interests.
⬆