Hypocrite in Chief: Benoît Battistelli Compares Staff Union to 'Mafia'
Dr. Roy Schestowitz

2015-12-08 13:46:56 UTC
Modified: 2015-12-08 14:10:12 UTC
"Nazis", "Snipers", "Mafia" and the name-calling strategy of Team Battistelli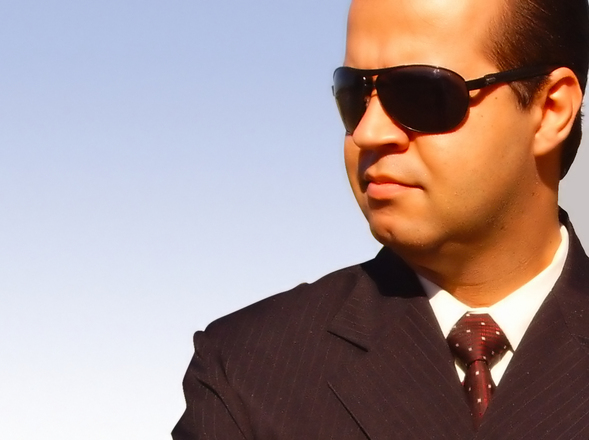 Summary: The gloves come off as Battistelli resorts to name-calling and European patent attorneys increasingly defect to the side of protesters (staff of EPO), expressing dissatisfaction if not disgust at the EPO's management
THERE is no denying that the EPO's management is extremely popular right now.
According to
this new article
, the Tony Soprano-like Battistelli says that SUEPO "is not a trade union [but] a mafia-type entity" (look who's talking). In a recent poll,
96% of respondents expressed concern
and almost half of the staff is brave enough to march against the management. We have heard
estimates of over 800 EPO employees protesting in The Hague
and over 2,000 in Munich last week. This
new summary from Merpel
gives similar figures and justifiably wonders what will happen next:
Three members of the EPO Staff Committees have been suspended, as Merpel reported here. In support of their suspended colleagues, further demonstrations have been taking place (Merpel reported the initial one here) - and now she hears that the further protest in the Hague on 1 December numbered around 600 EPO employees, while that in Munich on 4 December attracted over 2000. It is clear that the unrest within the EPO at various things, including the treatment of these officials, is widespread - these numbers are pretty much without precedent.

[...]

There seems to Merpel to be an unsustainable escalation in conflict at the EPO. This affects both the general employees, and also the Boards of Appeal, as Merpel reported here. There seems to be a somewhat raised level of political interest in member states now, but how long must Merpel keep writing that something must be done?
See a certain pattern in early comments. Trying to frame this as a general problem (affecting a lot of public bodies) is serving to distract from the EPO's situation. I know this type of media strategy fairly well because Microsoft uses that too (trying to characterise other companies as 'equally evil').
To quote one comment from a British lawyer(from the comments section):
Does anyone have any ideas how we can prevail upon the AC to act - assuming, that is, that they're not actively complicit in BB's wrecking of the entire system?

As a GB-based attorney I can write to my national delegates on the AC, but it's easy for them to ignore correspondence from a single person. If a substantial proportion of GB representatives were to write, individually, they'd hopefully find it harder to ignore. Similarly with attorneys in other countries, there is strength in numbers if we all write to our national delegates.

Are the relevant national professional associations taking any action? Has CIPA made any representations to the GB delegation? Has EPI made representations to any AC delegates? (I know both made submissions on the BoA reform proposals, which were largely ignored, but surely it is time for both CIPA and EPI, and their counterparts in other member states, to make a more general intervention directly to the AC members.)

If the largest EPO-using law firms and companies in each member state made official representations to the AC would these carry any more weight?

The IPKat is performing a great service in Kataloguing all of the perverse developments at the EPO but the time has come for us to speak up directly to those in power. While the complaints are being documented on a handful of blogs, the AC and the management can disregard these as being just some bloggers' opinion. We can't just sit on the sidelines and complain amongst ourselves, watching while the EPO management continues to ride roughshod over its employees - we users need to let the EPO know that we are concerned too, and that the opinion of the blogs is shared by many practitioners.

Who will coordinate such action?
As was hinted earlier today, we now consider setting up (or helping to set up) a petition, maybe organise some kind of action which can compel the abuses by EPO management to stop. Hitting them
where it hurts
, it might help to embargo or discourage further patent applications unless or until some ultimatum is met (e.g. allowing external auditors and an independent investigation to take place at the Office). It may be the only remaining way to resolve this AC-Team Battistelli deadlock.
⬆