Elaborate plot to tax Linux/Android/ChromeOS will continue unabated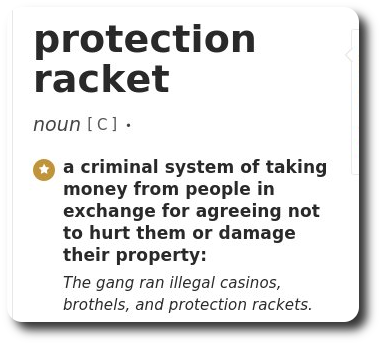 Summary: While it seems unlikely that renewed antitrust action will be invoked against Microsoft, there's ample evidence that Microsoft continues to feed patent trolls while offering 'protection' from them (e.g. in the form of "Azure IP Advantage," which echoes the Microsoft/Novell strategy for collecting what they called "patent royalties" one decade ago)


THE CHANCES of regulation under Trump seem slim. There are many reasons for this, but we would rather focus on patents rather than pure politics.
Makan Delrahim is a lobbyist, yet he is in charge of antitrust now
. It's almost unthinkable, but with Trump in power anything is possible, e.g. people governing or regulating industries which they themselves came from and may go back to (revolving doors). Dennis Crouch's thoughts on Delrahim were mentioned
some days ago
in a blog of patent maximalists. To quote a portion:
Makan Delrahim, the leader of the Antitrust Division of the U.S. Department of Justice of the Trump Administration, has made several interesting comments concerning patents and the antitrust interface. In a recent post on the Patently Obvious Blog, Professor Dennis Crouch discusses some debate concerning Mr. Delrahim's positions as to when patent holders may create antitrust issues: "[Delrahim] explained that the DOJ's historic approach has been a "one-sided focus on the hold-up issue" in ways that create a "serious threat to the innovative process."" Professor Crouch includes links to documents concerning Delrahim's positions as well as some responses.
Readers of ours have long called for government scrutiny over Microsoft's patent aggression (and dirty games which often rely on intermediaries). We still see such calls occasionally (they contact the Justice Department).
Remember
Intellectual Ventures
? The troll Microsoft pretty much created and continues to fund? The troll that passed thousands of patents to another patent troll called
Dominion Harbor
. Apparently, based on
this update
from Unified Patents, Dominion Harbor now uses proxies to engage in blackmail. Many of these patents may be worthless, as Unified Patents explained some days ago: "On February 28, 2018, the Patent Trial and Appeal Board (PTAB) instituted trial in an IPR filed by Unified against U.S. Patent 8,082,213 owned and asserted by Smart Authentication IP, LLC. Smart Authentication, a Dominion Harbor subsidiary and a well-known NPE, declined to file a preliminary response in opposition to Unified's petition. The '213 patent, directed to a user authentication system, has been asserted against such companies as MongoDB, Slack Technologies, Evernote, Etsy, Discover and USAA."
We have meanwhile learned from
this tweet
that Intellectual Ventures (IV) passed some patents to Google. "According to USPTO assignment records," IAM wrote, "Google has picked up a couple of patents from IV. After recent RPX deal shows growing band of buyers looking at IV assets..."
This patent troll,
Intellectual Ventures
, attacks Federal Express in the "Rocket Docket" of trolls (EDTX, Judge Gilstrap), based on
this new Docket Report
about a lawyer falling ill. "The court deferred ruling on defendants' motion to substitute one of its experts and appointed a special liaison to help determine whether the expert would be able to proceed at trial," Docket Navigator wrote. What looks like another patent troll now sues Huawei in Texas (the "Rocket Docket", EDTX again), based on
this other new Docket Report
:
The court granted defendant's motion to strike portions of the report of plaintiff's infringement expert regarding previously undisclosed secondary considerations of nonobviousness.
Another Microsoft-backed troll,
Finjan
, was
mentioned the other day
. "News of a big settlement between Finjan and Symantec including a $65m payout to the NPE and a possible additional payment of $45m," IAM wrote.
Symantec
is a Microsoft competitor, one of many that are being targeted by this troll. Does Microsoft expect nobody to notice
Finjan's track record
? While it's
selling 'protection' from such trolls
?
Glyn Moody at
Linux Journal
has in fact
reminded readers what Microsot did a decade ago
in an effort to target every GNU/Linux distributor out there. To quote:
Its general strategy was to spread FUD (fear, uncertainty and doubt). At every turn, it sought to question the capability and viability of open source. It even tried to convince the world that we no longer needed to talk about free software and open source—anyone remember "mixed source"?

Alongside general mud-flinging, Microsoft's weapon of choice to undermine and thwart open source was a claim of massive patent infringement across the entire ecosystem. The company asserted that the Linux kernel violated 42 of its patents; free software graphical interfaces another 65; the OpenOffice.org suite of programs, 45; and assorted other free software 83 more. The strategy was two-fold: first to squeeze licensing fees from companies that were using open source, and second, perhaps even more important, to paint open source as little more than a pale imitation of Microsoft's original and brilliant ideas.

The patent battle rumbled on for years. And although it did generate considerable revenues for the company, it failed dismally in its aim to discredit free software.
Why was Microsoft never subjected to any antitrust scrutiny over it? Right now Microsoft does pretty much the same things, albeit indirectly. Recall the never-heard-of-before Provenance Asset Group (Microsoft may be in the shadows, as we explained before [
1
,
2
]). It is now distributing/scattering patents from
Nokia
, whose patents Microsoft already instructed Nokia to pass to patent trolls in the past. "Provenance Asset Group has published details of several lots of Nokia/Alcatel-Lucent patents it's selling,"
wrote a former IAM writer
(
link to the relevant page
). Belatedly, this strange little entity names Dan McCurdy, Timothy Lynch, Linda Biel, and Laura Quatela as staff. Some have background in Alcatel-Lucent. RPX is mentioned there also. Microsoft too was a member of RPX until recently.
⬆