Diversity at the EPO
Dr. Roy Schestowitz

2018-06-18 20:36:01 UTC
Modified: 2018-06-18 20:36:01 UTC
"At the EPO, we already know that diversity - of any kind - can be great for an organisation. Our Office benefits from the dedication of staff that come from 35 countries. And we draw strength from our many different cultural backgrounds."
--Benoît Battistelli, earlier this month.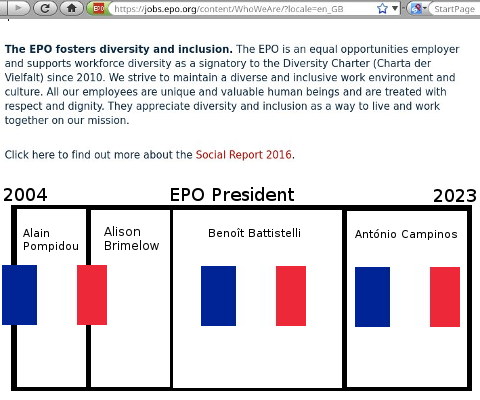 Summary: Two decades of EPO with 16-17 years under the control of French Presidents (and nowadays predominantly French management in general with Inventor Award held in France almost half the time) is "diversity at the EPO"