The Fall of the UPC - Part XVI: What's Reality Got to Do With It? Ask Hogan Lovells.
Dr. Roy Schestowitz

2020-04-09 11:47:11 UTC
Modified: 2020-04-09 11:47:11 UTC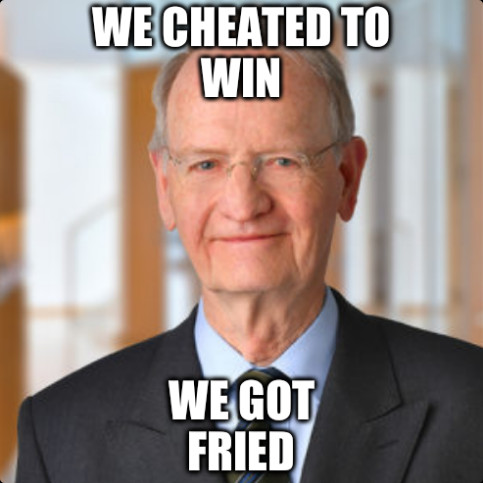 Summary: Hogan Lovells, whose Counsel is Winfried Tilmann, wants us to think that UPC is dead only for formal reasons or that it's not really dead because they just need to vote again; reality, however, is far more complicated, but lawyers gonna lie...
TODAY we deal with the first law firm, the employer of Winfried Tilmann, notorious for his endless UPC lies and participation in the 'coup'. The European Patent Office (EPO) is close to him and we can imagine that he has contacts with António Campinos, Benoît Battistelli, or both. We wrote about him several times over the years and those who regularly read the site need no introduction to him.
"Tilmann conspired to break laws, constitutions etc. Now he'll be lying aplenty."Hogan Lovells, the employer, promoted this piece in media controlled by patent maximalists. Andreas von Falck, Miriam Gundt, Clemens Plassmann, Winfried Tilmann refer to the latter (or himself) as "Winfried Tilmann, one of the fathers of the unified patent system and Of Counsel at Hogan Lovells..."

Tilmann conspired to break laws, constitutions etc. Now he'll be lying aplenty. This is what they wrote:


Today, on 20 March 2020, the Federal Constitutional Court in its decision on the Unified Patent Court ruled on the constitutional complaint against the law approving the agreement of 19 February 2013 on a Unified Patent Court (UPC) and declared it null and void on formal grounds. The necessary 2/3 majority in the vote of the German Bundestag was lacking. The other grounds for nullity raised by the complainant in the case were not admitted.
They were not considered. Because it was a lot simpler to toss out the UPCA rather than the complaint based on the simple observation that a few dozens of politicians connected to law firms gathered at 1AM to 'vote' almost 'in secret'. It's a major bruise and an insult to German democracy and Berlin would be shy to tell exactly what happened that night. The complainant wrote a detailed paper about it and had to identify, by carefully studying a video of that night, who exactly was present and why they were present.
"The complainant wrote a detailed paper about it and had to identify, by carefully studying a video of that night, who exactly was present and why they were present."Tilmann was recently quoted aplenty by the media; he told so many lies, some of which we took note of in earlier parts. Tilmann, not to be mistaken for Tilman Müller-Stoy, may think he's very clever, but the FCC saw the ploy and did the right thing. The Tilmann/Tilmann confusion is apparently rather common -- to the point where I received an E-mail to highlight the differences. But both of them are prominent voices of Team UPC.

Tilman (with one N) will be the subject of the next part of this series. ⬆