Video download link | md5sum 6e3eb0d1d0ec217767f7d605301d6974
EPO Survey in Blogs
Creative Commons Attribution-No Derivative Works 4.0
Summary: Corruption such as bribery of the media (and academia) has long gone on at the EPO; it's no wonder that bribes, in addition to threats, have muzzled almost every publisher that covers EPO corruption, but there are exceptions
LAST WEEK we wrote about the EPO staff survey [1, 2] and today it is mentioned in Kluwer Patent Blog, which also has some relevant new comments and already "[t]ranslations are available in German, French and Dutch."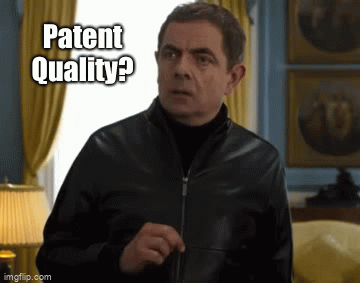 This is good. It's a lot better than it was last year and the start of this year; we did many long videos demonstrating that not even one site or blog covered EPO actions, including strikes.

Having said all that (more in the video above), we're getting a bit of a deja vu. We still remember IP Kat removing comments critical of António Campinos after it had been issued warnings and even sanctions (like censorship of the whole blog by Benoît Battistelli). We also showed that Bristows was censoring critics (e.g. UPC sceptics) at Kluwer Patent Blog.

As shown towards the end of the video above (I only noticed this while recording), the first comment says:


Dear Reader,

The publisher and editor of the blog may at their discretion remove submitted comments and/or other material from the blog if they have reason to believe that the materials are in violation of the editorial policy.

We ask our readers and commenters to follow these guidelines:

– Be polite. Avoid derogatory comments and respond to the argument, not its messenger. Any ad hominem attacks will not be tolerated. If a comment includes such an attack, the whole comment will not be published. There will be no discussion on this. – Avoid repetitiveness. If you haven't convinced the other person after commenting twice, you will probably not succeed the third time. – Be specific and concise. A reaction of 200 well-chosen words is often better than a lengthy exposé.
It's similar to what happened in (or to)
IP Kat
and this means we're not seeing all the comments posted there. Not only profanities and obscenities get censored (Campinos is the king of profanities and obscenities, he
enjoys a monopoly on that
!) because in our experience they limit the spectrum of permissible speech to discourage or vanish particular viewpoints, even if expressed politely and factually.
IP Kat
did this many times and Bristows lied about doing this in Kluwer Patent Blog.
As a reminder,
Campinos is basically bribing the voters
with jobs, as usual (in some countries a
massive
salary), in exchange for votes in favour of his own job (a second term); in a proper organisation he would be
prosecuted
for this. But not the EPO...
"In a letter sent on 10 June," SUEPO Munich notes, "SUEPO warned the delegations of the decentralisation risks and the requirement of a Conference of Ministers under Article 4a EPC. The Technologia survey 2022 results are now available and disastrous for Mr Campinos. In this letter sent on 23 June to the Heads of Delegations, SUEPO urges the Council to take due account of the results and to give the proper mandate to EPO management to repair the situation."
Expect the EPO under "nice" Campinos to blackmail blogs for censorship and self-censorship. Campinos is from homeland of "Right to Be Forgotten" (censorship online; protecting criminals from articles that 'embarrass' them).
⬆