Holding Criminals Accountable — Part V — 20 Days Later, UK 'Action Fraud' Shows No Signs of Action
Dr. Roy Schestowitz

2023-05-12 07:00:05 UTC
Modified: 2023-05-12 07:07:32 UTC
Series parts
:
Holding Criminals Accountable — Part I — Sirius Crimes Reported to British Authorities, Formally Registered With References (Many Victims), Here's What It Means and What Happens Next
Holding Criminals Accountable — Part IV — British Prime Minister "Launches Crackdown on Fraud", So Now Prove It
YOU ARE HERE ☞ 20 Days Later, UK 'Action Fraud' Shows No Signs of Action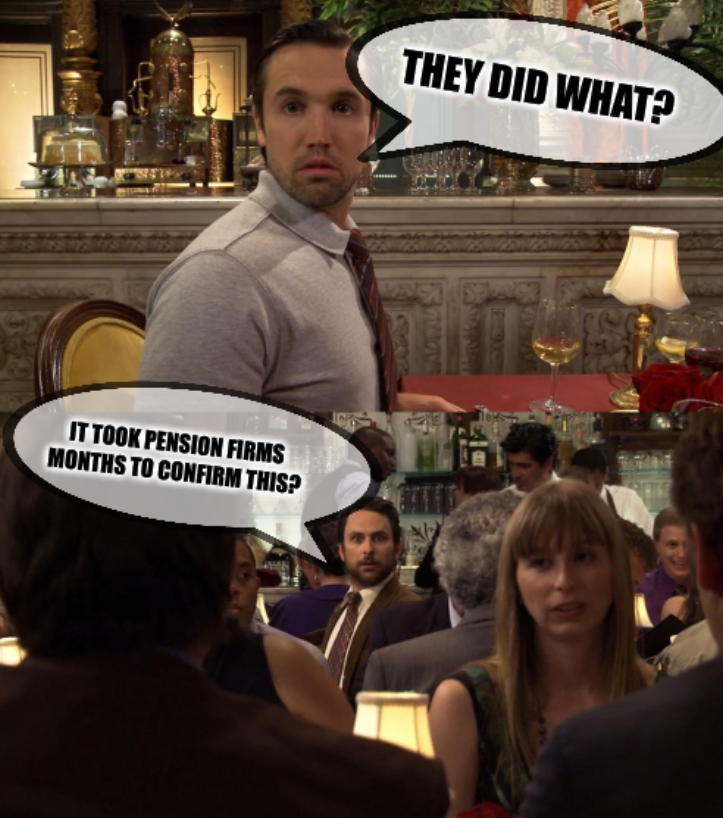 Summary: As we've expected right from the start, reporting crime (pension fraud) to Action Fraud (UK police) results in little action, no action, or very slow action (they say they aim to respond within 28 days); today we revisit the situation
A
BOUT three weeks ago we formalised complaints to Action Fraud, which is like a division of British Police. The
pension crime
(embezzlement) of
Sirius 'Open Source'
was reported. The evidence was very clear. There are many victims and there are several more fallbacks here, in case the police drags its heels. We'll spare details about those fallbacks, for strategic reasons. Either way, it is important to show how police in the land of famous monarchs actually deals with white-collar crimes that has
many
victims.
"This is a matter for British authorities, including British police, to investigate."When you say something is illegal but fail to actually uphold and enforce the law, then it's just a token or a "formality" (as this new article serves to illustrate). It's a carte blanche to commit that crime and it rewards those who commit serious crimes against other people, objectively speaking.

Sirius has been trying to pretend to be a US company in recent years, likely for legal reasons (including the "Limited" in the UK). But no matter if it dubs itself SiriUS, SiriHK, SiriA or whatever... the chief is British, the loans are British, and almost all the staff is British. All those involved in the pension fraud -- without exception -- are British. This is a matter for British authorities, including British police, to investigate.


"In the next few parts we shall shed light on what various involved/impacted parties have to say about this, including legal facets of this conundrum. This is likely to carry on for several months more and perhaps even years if the Ombudsman gets involved."Remember that we as British taxpayers are entitled to get a good service from British cops as we pay their salaries, they basically work "for us" (or at least they're supposed to, they're expected to "serve and protect" the taxpayers). We are still waiting for as little as an E-mail from British police, but so far not even a call or a letter acknowledging they're on the case or have made some progress. The sad thing is that we're so cynical that this is what we expected and even told them.

In the next few parts we shall shed light on what various involved/impacted parties have to say about this, including legal facets of this conundrum. This is likely to carry on for several months more and perhaps even years if the Ombudsman gets involved. Inaction from cops and HMRC is a stain on the system as it emboldens the perception that those in power (like 'Prince' Andrew) are above the law and the rest of us are defenceless, rendered vulnerable for exploitation.

Stay tuned. ⬆