04.17.10
Gemini version available ♊︎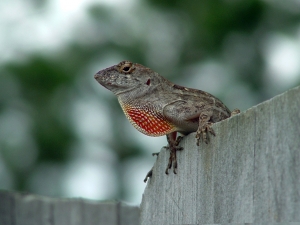 Summary: A survey of the past two week's news shows where SLES is gaining and where it is losing
NOVELL'S SLES is occasionally being listed as a supported platform on a variety of servers, but there are barriers to it. Red Hat is still way ahead of SLES when it comes to deployment:
Today's data centers are moving toward only two important non-mainframe server operating systems — Red Hat Enterprise Linux and Windows — dominating the commercial operating system market. Proprietary Unix is on the downswing, with many Unix systems (AIX, HP-UX and Solaris), and the SCO operating systems being migrated to Linux or Windows. NetWare has been on a very steep decline for several years and Novell recently ended general support for Netware. IBM's z/OS and z/VM are still holding their own as mainframe operating systems.

[...]

The questions are: Why is Novell, the second-largest commercial Linux server operating system vendor, being discounted as a serious Linux operating system vendor over the next few years?And what does this mean to you, the IT director?
Nat Friedman was promoting SLED (see these two videos which have just been uploaded [1, 2]), but he left Novell some months ago and Novell keeps talking about Vista 7 rather than SLED.
There are some new videos about SUSE Moblin and SLED, but Novell is not doing enough.
On the server side, Timothy Prickett Morgan mentions SLES as supported here, here, here, and here (along with RHEL).
IBM's i 7.1 and AIX 5.3 and 6.1, and Red Hat's Enterprise Linux 5.5, and Novell's SUSE Linux Enterprise Server 10 SP3 are supported on the blades. SLES 11 will be supported later this quarter when SP1 for that OS comes out.
Another one from Timothy Prickett Morgan shows the relation to IBM:
Big Blue juices OS formerly known as 400

[...]

This can be done quickly, and a partition can be trashed when the testing is over. i 7.1 logical partitions can create guest partitions based on i 7.1 or i 6.1. Guest partitions can also be spun up for AIX 5.2, 5.3, and 6.1 as well as the Linux distros from Red Hat and Novell.
Novell's tag-team act with IBM (intended to sell its proprietary products) will lead to even more promotion of SaaS rather than Free software on one's own desktop. Novell's special relationship with IBM mainframes can also be seen here. SaaS at Verizon will involve SLES but not RHEL, which is not entirely odd but Verizon used to work a lot with Red Hat. Did half a billion dollars from Microsoft change Verizon's mind?
Verizon also expanded the applications and operating systems supported by SaaS, adding SUSE Linux, which is commonly used in ERP packages; and Microsoft (NSDQ:MSFT) SQL Server 2008, which has been added as a click-to-provision server option. The addition of SUSE Linux and SQL Server 2008 augments the support for Windows, Red Hat, Apache and SQL Server 2005 that CaaS already supports.
More about Verizon here:
Enhancements to the CaaS offering include support for server cloning and the SUSE Linux operating system.
Here is the corresponding press release:
The SUSE Linux operating system is now supported on the Verizon CaaS platform as a standard service offering. Linux software is used with commonly deployed enterprise resource planning packages. In addition, Microsoft SQL Server 2008 has been added as a "click-to-provision" database server option.
Here is Microsoft piggybacking SUSE into HPC yet again. How does IBM feel about it? The Microsoft boosters sure seem happy about the whole thing.
The Linux and Windows interoperability efforts from Microsoft and partners such as Novell have evolved to the HPC market.
Ingres got closer to SLES recently. It's because of Studio appliances, which the company covered in three new videos [1, 2, 3] and also mentioned in a press release.
The SpagoBI Analytical Appliance integrates SpagoBI, the only entirely open source suite covering all the analytical areas of business intelligence projects, Ingres Database, the leading open source database that helps organizations develop and manage business critical applications at an affordable cost, and SUSE® Linux Enterprise 11 from Novell®.
SGI still supports both RHEL and SLES, based on its new press release which says:
At the system software level, Cyclone offers a flexible computing environment with choice of Novell(R) SUSE(R) or Red Hat(R) Linux(R) operating systems, further performance-optimized through the addition of SGI(R) ProPack(TM).
Novell is the last distributor of GNU/Linux which poses a real problem because it pays Microsoft for each copy of SLES. Xandros is mostly unheard of at this stage and the only mention of it that we have found this month (in English) was to do with Linspire, which it had acquired only to bury. Michael Robertson still deals with litigation:
Robertson, the controversy-courting founder of MP3.com and Linspire, is preparing to roll out a new online music service called BYO.fm. He said that BYO taps into Web radio's potential to enable users to act as their own program directors.
Michael Robertson's lawsuit against Carmony (and vice versa) seems to have ended rather quietly. Maybe it's better that way. █
Permalink
Send this to a friend