04.27.10
Gemini version available ♊︎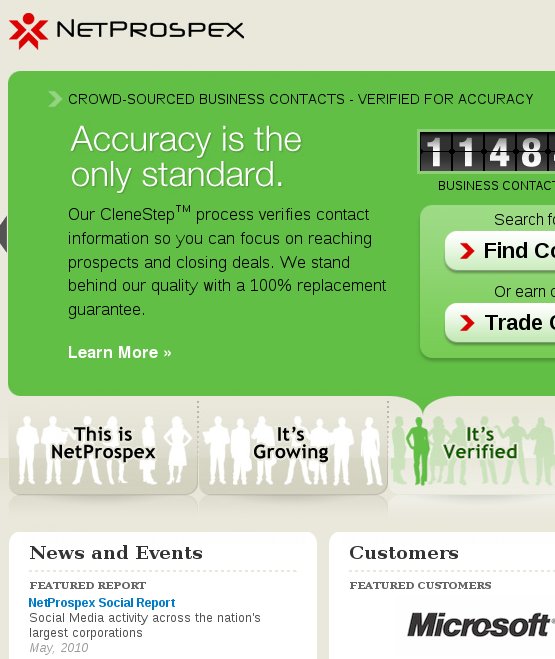 Summary: Microsoft's close ties with NetProspex; AstroTurfing group "Consumer Watchdog" attacks Google; Microsoft's privacy violations in Hotmail highlight Microsoft's hypocrisy
SOCIOPATHS WHO RUN MICROSOFT have a long history of AstroTurfing. Friendship is the exception at Microsoft, not the norm. After all, Microsoft stabs its partners in the back. When Microsoft approaches (anti-)social Web sites like Facebook*, it is only looking to see what it can get out of them (advertising, search bars, Silver Lie inclusion, etc.) and the latest example that we gave was Facebook's promotion of Microsoft Office. Joe Wilcox calls it "the surest sign yet of Microsoft's defeat"
Facebook CEO Mark Zuckerberg made some amazing announcements yesterday, during the f8 conference. Docs.com wasn't one of them.
Microsoft will try to use this to ensure that Facebook users have their data stuck in Microsoft formats and Microsoft sites/services. But another more interesting item that we found comes from a company called NetProspex, which is essentially funded by Microsoft (a major client, see the screenshot at the top) and it currently praises Microsoft, portraying it as social. Sure, it's funny. The Microsoft boosters use this to generate hype and there is a lot of deceitful press coverage about it (no disclosure though).
NetProspex has Microsoft as one of its major customers (shown in the front page even, as one among just 3 companies) and a PR blitz is the least it can do to repay Microsoft (the site's profiles seem like they are all about Microsoft). We attempted to find staff listings to see if former Microsoft employees run this company, but there is no such listing that we could find.
"Last year we also wrote about Consumer Watchdog. It is a group of AstroTurfers, probably like LawMedia, which Microsoft hired to AstroTurf against the Yahoo!-Google deal."There is nothing too unusual about this. Microsoft is "social", says a company that's being paid by Microsoft. Likewise, we have come across an anti-Google study which was conducted by former Microsoft employees (also without disclosure). Then there are cases like comScore, which is a Microsoft partner [1, 2, 3, 4, 5, 6, 7, 8, 9, 10] that serves statistics in a way Microsoft likes.
Last year we also wrote about Consumer Watchdog. It is a group of AstroTurfers, probably like LawMedia, which Microsoft hired to AstroTurf against the Yahoo!-Google deal. According to many headlines, "Consumer Watchdog" is at it again [1, 2, 3, 4, 5, 6, 7, 8]. Basically, this AstroTurfing group which we suspect to be funded by Microsoft through their parent company which is all about AstroTurf, has asked the US DOJ to "break up Google." Well, the DOJ is already in Microsoft's pocket [1, 2, 3, 4, 5, 6, 7, 8] because of its staff (post the DOJ vs Microsoft case). Combined with Microsoft AstroTurfing, this is an iffy recipe. IDG has attempted to speak to the DOJ about this (also in PC World) but got nothing:
A DOJ spokeswoman declined to comment on Consumer Watchdog's request.
Other, more legitimate complaints about Google (from governments even [1, 2]) are being obscured by the AstroTurfers, "Consumer Watchdog" (it's not about consumers and it's not a watchdog, it's a gun for hire). As we pointed out at the start, Microsoft has a history of hiring AstroTurfers to fight against Google. LawMedia is just one good example as it eventually enabled Microsoft to hijack Yahoo. Microsoft's coup d'état is still being mentioned in some news sites and Yahoo's collapse carries on now that the company's head of advertising is said to be leaving. Will a former Microsoft employee occupy this position too? Microsoft has just injected some money into Yahoo! (as they agreed), making the company only more dependent on Microsoft. The news about Yahoo!'s latest results had "Microsoft" all over it. One might think that Yahoo! is just a Microsoft subsidiary now. Had it not been for Microsoft's AstroTurfing with the LawMedia Group (and others), Yahoo! would be working alongside Google right about now.
Another thing is this: since Microsoft loves to accuse Google of privacy violations, here is something from the news which shows that "Hotmail's social networking busts your privacy"; this headline comes from a Windows site.
In its rush to take on Facebook and Google Buzz, Microsoft is now collecting and displaying personal information on your Hotmail page — information you may never have wanted to broadcast.

Exactly how it's mining this information is something of a mystery, but if you use Hotmail or Windows Live, it's time to review your privacy settings — lest something you said or did comes back to haunt you.
Google is not without its flaws, but it is not Microsoft's role to hire fake protesters against Google. Here is Google using an "Advocacy Group" to capture developers.
Google may be stepping up its efforts to have developers pay attention to Android. The search giant – or rather, a division of it known as the "Android Advocacy Group" – has supposedly gone on the offensive, emailing a developer and offering him (or her) a free device.
There is nothing too nefarious here. It's called "Advocacy", not "Evangelism", which is Microsoft's code for AstroTurfing. █
______
* One ought to remember that Microsoft is among Facebook's investors.
Permalink
Send this to a friend