04.27.10
Gemini version available ♊︎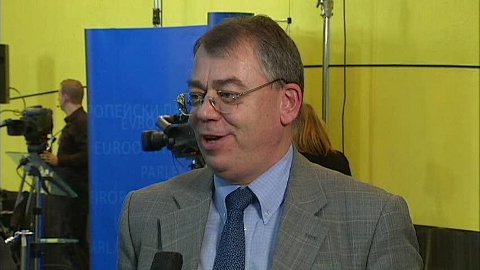 Klaus-Heiner Lehne / Source: Europa.eu
Summary: A look at one of the software patent culprits, who advances personal agenda at the expense of Europe's
WHEN it comes to software patents in Europe, lobbyists in their favour are rarely people who work in the software industry. Rather, they are lawyers, lobbyists, and software monopolies that hire lobbyists like CompTIA and ACT.
'Lehne was a partner at Taylor Wessing, which advises clients [on] "software patents"'
–Benjamin Henrion, FFIIKlaus-Heiner Lehne has been a key lobbyist for software patents in Europe and his conflicts of interest have been known for a while. We wrote about him here and discussed his position a little further in this post about Bilski. Lehne was one of the MEPs pushing strongly for software patents and in 2007 we cited an analysis that said: "It now appears that Lehne works as a Brussels lobbying consultant for multinational corporations who are the main clients of one of the leading lawfirms for patent litigation in Europe, which is also itself involved in patent lobbying and closely connected to lobbying organisations."
"Lehne was a partner at Taylor Wessing, which advises clients [on] "software patents"," explained Benjamin Henrion (the president of the FFII) a few hours ago. "Taylor Wessing's clients include SAP," he alleges and here is the full document [PDF] which in page 96 says: "Kauppi, in fact, only just pipped two of her colleagues to the title for 'Worst Conflict of Interest' in the public vote. The runners-up were British MEP Caroline Jackson and Germany's Klaus-Heiner Lehne."
Later on the document gives many more details about Lehne's role:
Patently absurd?

Just behind Jackson in the public vote for the Conflict of Interest Award was German lawyer and MEP Klaus-Heiner Lehne, a member of the European Parliament's Legal Affairs Committee. Lehne has been one of the most influential backers of the EU software patents directive which, according to critics, granted large corporations stronger intellectual property rights over software. At the same time Lehne was a partner at the law firm Taylor Wessing, which advises clients "on patenting strategy in the software sector".16 Taylor Wessing's clients include SAP, the world's largest business software company.17

Lehne sees no conflict of interest in being an MEP involved in EU patent legislation and acting as a lawyer to clients on patents. "Being a lawyer and being an MEP in the Legal Affairs Committee of the Parliament is normal", he says.18

An influential MEP who worked with Lehne on the patents directive is the British Liberal Democrat MEP Sharon Bowles, who is a patent lawyer19 and a partner in a patent firm (along with her husband Andrew Horton, a European patent attorney).20 Critics ask if it is possible for Bowles to "see the other side of the debate" given that she is so in favour of patents. Bowles maintains that there is no "conflict of interest with me being an MEP and a patent lawyer, as I am not practising. Technically I do maintain my ability to practise because of my partner in the business, my husband".21

Another influential player in the software patents directive debate was the 'Campaign for Creativity', which won the 2005 Worst EU Lobbying Award.22 The man behind the campaign, Simon Gentry, noted that Sharon Bowles had been key as she had "excelled in putting the case for our side of the argument".23 Bowles did not like being criticised about her commercial links and rather dramatically likened her critics to the "forces of evil".24

[...]

16 Taylor Wessing, Patents, brochure, 2006.

17 In 2005, a spokesman for SAP denied working with Taylor Wessing. However information supplied by SAP to the website 'Virtual law', lists SAP as a client of Taylor Wessing. http://www.virtuallaw.eu/taylor-wessing.html

18 Klaus-Heiner Lehne, email to Andy Rowell, 17 June 2008.

19 Sharon Bowles, Declaration of Members' Financial Interests, 2006.

20 According to Bowles biography on Liberal Democrat website.

21 Sharon Bowles, interview with Andy Rowell, May 2008.

22 See the website of the 2005 Worst EU Lobbying Awards: http://www.worstlobby.eu/2005.

23 Corporate Europe Observatory, How the Campaign for Creativity morphed into the Innovation and Creativity Group (Amsterdam: November 2006).

24 Sharon Bowles, interview with Andy Rowell, May 2008.
Why is Lehne still serving in the parliament? He obviously does not serve Europe; instead he is serving his own bank account and colleagues. █
Permalink
Send this to a friend