04.28.10
Gemini version available ♊︎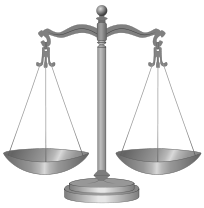 Summary: SCO is trying to claim ownership of UNIX and it may also want a new trial
ACCORDING to this post from the afternoon, there is danger that with new funding from former SCO executives [1, 2], the SCO case will carry on until Novell is sold or whatever.
SCO has filed its "renewed" motion for judgment "as a matter of law", with its supporting memorandum. They ask the judge to rule over the heads of the jury and decide that the jury "simply got it wrong" when it ruled that SCO didn't get the copyrights in 1995 from Novell. In the alternative, they'd like a new trial.
This post is Groklaw's followup to an attempt by SCO to get UNIX back (although it never owned it). From the Utah press:
The SCO Group is asking a federal judge to order Novell Inc. to turn copyrights to the Unix computer operating system over to SCO despite a jury verdict that said a 1995 sales agreement did not include those assets.

Lindon-based SCO told U.S. District Judge Ted Stewart that the jury did not address the issue that he is to decide when it reached its verdict March 30 in the long-running legal battle over the ownership of software that is used by many businesses.
Groklaw rebuts with many fine details:
I have been quietly working on a project that I now realize would be more fun and more effective if we do it together, annotating SCO's proposed Findings of Fact and Conclusions of Law [PDF]. We were all stunned to read what they filed with the court, and I thought about historians someday reading this document and imagining it to be 100% accurate. I don't think it is, and so I have begun linking to contradictory evidence from SCO itself and to other materials that can be helpful to anyone someday wishing to know what happened. Would you like to help me?
This is one area where Novell does something positive for GNU/Linux. █
Permalink
Send this to a friend