08.13.10
Gemini version available ♊︎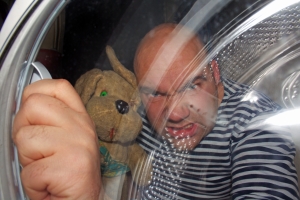 "Go Fanboy" has tough words for Microsoft
Summary: "Say Goodbye to the Xbox Brand if Kinect Fails at Retail," says a new piece which more or less concurs with previous ones
LAST week we showed that "KINect" may end up in Microsoft's pile of dead products, just like KIN. "KINect" (formerly known as "Natal" but rebranded tactlessly) has been receiving bad reviews and it's the only thing capable of saving the Xbox brand, according to this new article:
Say Goodbye to the Xbox Brand if Kinect Fails at Retail

[...]

Now the company is launching a new peripheral called Kinect (formerly Project Natal) which aims to compete head-to-head with Sony's own Playstation Move motion controller. The hitch to this little endeavor however is that it's for a console that many developers feel is nearing its peak performance already. Another problem is that the best market for the Xbox brand, North America, has already been saturated with the Xbox 360. That might sound like a good thing at first, but the downside is that once your best market has purchased your product, they'll eventually move onto another product. This has proven to be true with the recent surge of the Playstation 3 in the Western markets.
As argued by Goblin from OpenBytes: "Microsoft have to think of ways to drag out the 360 for a few more years…they've only just started to make money on it."
"Agreed," Chips B Malroy responded to him, "they want to keep selling Xbox360′s, as this is the only way they will get back some of their early loses on it." Malroy also identified this old treasure trove of "Microsoft Gripes". █
Permalink
Send this to a friend