09.23.10
Gemini version available ♊︎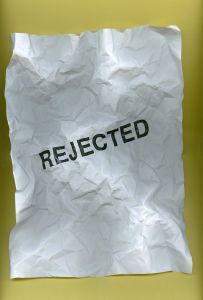 Summary: Not much is left of SCO, the bankruptcy hearing is reportedly cancelled, and a buyer for its assets has not been found yet
THE LATEST part of the seemingly-endless SCO case is the sale of the company's software assets [1, 2], which are still used in few places:
The asset sale has remained in abeyance for months, but with the approval of the bankruptcy court, bids can be accepted and SCO's few remaining customers will have a new provider to look after the SCO software. Some of SCO's recent customers included Kmart, McDonald's and Germany's train system.
We wrote about the sale in some previous posts (e.g. [1, 2, 3]) and Groklaw says that today's SCO bankruptcy hearing is cancelled. Groklaw has also just uploaded some old text and looked at possible buyers of SCO's UNIX®-related assets (Novell too is looking for buyers).
There is a humungous filling in the SCO bankruptcy, 184 pages, showing all the recipients who were sent the order [PDF] by the court authorizing the auction of substantially all of SCO's assets. Of course, they have to give notice to everyone who might be affected, all the creditors, 8,302 in all. Poor things. What will they ever get from SCO? A plugged nickel, maybe.

But that's not the interesting part. Look at the last page of the PDF. It seems to be a list of former attempted buyers, and maybe it's a list of the potential buyers once again. Of course, Steve Norris and the unXis gang is on the list. So are some others that have tried to buy assets from SCO before, like York. I'll show you the entire list.
Over at Bloomberg, which used unreliable sources to cover SCO recently, Victoria Slind-Flor writes this about the case:
Bidding for SCO's Unix Assets Starts After Court Approves Sale

The SCO Group Inc., which lost a court battle over the rights to the Unix operating system, is selling all its Unix assets, the company said in a statement yesterday.

The Lindon, Utah-based company had claimed it was owed royalties by International Business Machines Corp. for the unauthorized use of Unix code in the Linux operating system.

Novell Inc. of Waltham, Massachusetts, actually owned the rights, a Salt Lake City jury in federal court decided in March. In August the Delaware bankruptcy group gave the Utah company authorization to sell its software assets.

According to the SCO statement, bids must be submitted by October 5. The sale is being handled by Ocean Park Advisors LLC of Los Angeles.

The bankruptcy case is In re SCO Group Inc., 07-11337, U.S. Bankruptcy Court, District of Delaware (Wilmington). The case against Novell was SCO Group v. Novell Inc., 2:04-cv-00139-TS, U.S. District Court, District of Utah.
Here we have another item that Novell and SCO have in common. The next post will delve into Novell's sale. █
Permalink
Send this to a friend