09.28.10
Gemini version available ♊︎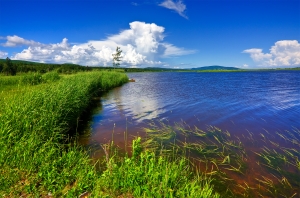 Summary: An overview on Novell activity, intended to spare overemphasis on unimportant matters
ZENworks
• GroupLink Announces the Novell ZENworks 10 Integrated Service Desk
GroupLink Corporation, the leader in help desk, service desk, incident management and CRM solutions for Novell environments, announces the only Novell ZENworks 10 integrated service desk, everything HelpDesk. The ZENworks 10 integration adds to the current integration points of GroupWise or Exchange, eDirectory or Active Directory (LDAP), and Linux (OES2/SLES10) or Windows.
• GroupLink unveils new integrated service desk
GroupLink, a provider of help desk, service desk, incident management and CRM offerings for Novell environments, has unveiled Novell ZENworks 10 integrated service desk, an everything HelpDesk.
Virtualisation
• Small shops try virtualization for disaster recovery recovery
Gregory Rosenberg, the CEO of Red Hat value-added reseller RICIS Inc., says his smaller clients use Novell's open source tool SUSE Studio, a kit for preconfiguring and packaging virtual machines.
• Novell PlateSpin Orchestrate Graph Rendering Component Vulnerability
• Bahrain Ministry of Social Development adopts Novell technology, reduces IT support workload by up to 60 per cent (also here)
Bahrain's Ministry of Social Development (MOSD) has recently implemented the Novell Open Enterprise solution, which has resulted in a more stable, secure, flexible and cost-efficient IT infrastructure, while helping reduce up to 60 per cent of the Ministry's IT support workload. Novell, the leader in Intelligent Workload Management (IWM), has likewise helped MOSD successfully streamline and automate user and desktop management within its offices, keeping skilled technicians free to focus on more important tasks.
Messaging Architects
• Messaging Architects: The Future of Novell – Better Informed Speculation
Messaging Architects: "Messaging Architects webinar to feature former Novell Canada chief Don Chapman" (page removed)
Analysis
• The Future of Novell — Better Informed Speculation: Don Chapman, Former President of Novell Canada Speaks at a Live Webinar
Mr. Chapman will discuss the decisions that led up to the current situation and what elements can be considered as almost inevitable in the short term. He will present his views on what this will probably mean for Novell clients and partners, and the options they should be considering. Time will be provided for questions.

Don Chapman served as President of Novell Canada for 11 years and is currently Advisor to Institutional Investors that track Novell.
SAP
• Novell and SAP Collaborate to Optimize Customers' SUSE Linux-Based SAP® Application Deployments – press release (also here)
• Novell and SAP team up to make SLES for SAP
Excerpt: "Novell and SAP have released a specialised version of SUSE Linux Enterprise Server, SLES for SAP Applications. Designed to ease deployment issues and reduce installation time and costs, SLES for SAP offers – an unattended installation framework to seamlessly load SAP applications onto the operating system, clustering support and a stack validated by SAP and Novell. SAP says it is committed to delivering support for its proprietary software on open source based platforms."
• Novell, SAP Buddy Up On SUSE Linux-based SAP Apps
• Novell and SAP in Linux application alliance
• Partnership extends SAP data management to Novell users
• Novell Launches SUSE Linux for SAP
• Novell Releases SUSE Linux Optimised For SAP
• Novell Debuts Linux OS for SAP Apps
Well, this whole relationship is generally not new.
SUSE
• 2 Universities Deploy High-Density Rack Servers for Research Computing
Excerpt: "The PowerEdge C6100 is a high-density rack server with low energy requirements. It runs Intel Xeon 5600 processors running Novell or Red Hat Linux and can accommodate up to 96 GB of memory. Each node in the unit can be serviced separately from the others.
• HP tunes blades for Oracle apps
Excerpt: "Novell's SUSE Linux Enterprise Server has not been certified on this Matrix for PeopleSoft setup because, as Crowsen puts it, no one has asked for it yet."
• Novell: Why we don't need a third Linux distro (relates to two SUSE items we covered before [1, 2], now we have other critiques)
Training (Novell India)
This is not belated news as we suspected last week, but it's about India and it comes via India PRwire/Novell India.
• Novell announces new SUSE Linux Certification Programs in association with Leading Institutes and Training Partners
Excerpt: "Novell India announced their new SUSE Linux Certification Programme in conjunction with leading academic institutes and training partners."
A Novell-certified blind woman makes the Canadian news [1, 2].
LDS
• New website aims to link LDS businesspeople
Excerpt: "A self-described social-networking junkie has launched a new website designed to help Mormons and others with similar business interests meet online.
"David Bradford, chairman and former chief executive of Fusion-io and a former Novell executive, is creator of LDS.biz, which formally debuted Tuesday but has been quietly attracting followers for several weeks."
• LDS.Biz Launches Social Networking Site
The site was started by David Bradford, who was the former CEO of solid state disk drive firm Fusion-io, and also has been an executive at Novell.
Misc.
• Pay me now or Pay me later (John Dragoon speaks favourably about the marketing needs)
The bottom line is that, while Hurd was able to achieve some short-term goals by cutting the R&D budget at HP, the company now has to make up the loss by essentially buying innovation and they are paying top dollar. Alternative innovation investment strategies are also an interesting commentary on make versus buy and how critical innovation is as a core competence of technology companies.

Being a marketeer, I brought this back to marketing. Many organizations think that they can save money by draconian cuts to the marketing budget and, frankly, in the short term they can save money in this way. But at what cost?
Excerpt: "Benjamin Grubin, director of solutions at Novell (www.novell.com), says containerization, virtualization, and cloud computing are three related technologies. Containerization, or the use of densely packed, highly standardized computing resources in modular containers, can potentially accelerate the shift to standardized pools of resources, Grubin says. These pools can be divided among various shifting computing duties."
• Excom unsecured creditors owed $2.14m
Among the listed creditors are Excom in Australia, Google, Microsoft in Singapore, Novell and VMware International. The liquidators report notes these creditors may not have filed a claim in the liquidation.
Permalink
Send this to a friend