10.18.10
Gemini version available ♊︎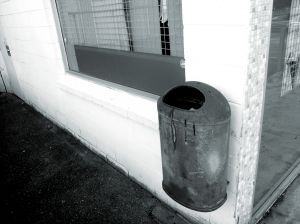 Summary: Microsoft stores appear to be a failed experiment based on the observation that almost none are built anymore
OVER at Identi.ca/IRC there has been somewhat of a reminder of the fact that Microsoft no longer knows if it's a services, software, marketing, patent litigation, or hardware company. It's trying to be a little bit of anything as long as it has a chance of bringing some income, but by far the only significant sources of income are Windows and Office and these too are in jeopardy because revenue declines as a result of competition from GNU/Linux. Even Forbes acknowledges this right now:
Microsoft's operating margins for the Windows operating system business have declined from an estimated 77% in 2006 to around 68% in 2009. We expect this margin decline to continue over our forecast period as netbooks and Windows sales in emerging markets account for a bigger share of Microsoft's sales mix.
Economic theory of supply and demand says that the cost of Windows will gradually approach $0 in all cases. Microsoft knows that Windows can be copied within a framework of infinite abundance, which is why it must sell something which cannot be replicated, namely hardware. Last year Microsoft began 'pulling an Apple' by opening stores in an attempt to mimic Apple's highly lucrative market. Microsoft's problem is that, unlike Apple, it must compete against other stores which sell similar PCs, so the price will be driven down (contrariwise, Apple's exploitative stores can fix the price). It's hardly surprising that Microsoft stores are hardly being opened anymore. Some people forgot all about these stores (they vanished from news headlines), but this one article put two and two together, then asked if the Microsoft stores are an "Epic Fail".
Have you been to a Microsoft store recently? If so, let us know what you saw. One of our contributors said that she was there last year and they gave her freebies. █
Permalink
Send this to a friend