12.17.10
Gemini version available ♊︎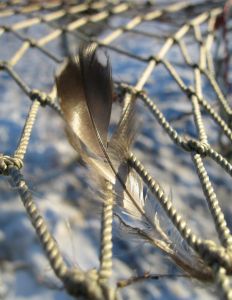 Summary: Novell's assets are being blown in the wind amid transition into new hands and accordingly new priorities
Groklaw continues to cover the SCO case, still neglecting to mention the possibility that — just like Novell sold its patents — AttachMSFT [sic] will sell UNIX, which was worth a lot of money to Novell (that's why it fought against SCO, for shareholders). Pamela Jones recalls the early days of this case when she writes:
We also have transcripts of all the pre-trial hearings going back to 2003 in all the various SCO litigations, SCO v. IBM, SCO v. AutoZone, SCO v. Daimler-Chrysler, the SCO bankruptcy, and Red Hat v. SCO, all on that same page, as well as in SCO v. Novell, so you can deep-dive if you'd like to and follow the thread from the beginning to the end. Both sections have links to PDFs, text versions, and Groklaw's reports from the courts. I hope you find it useful. I'm positive it will be useful for historians and law professors wanting to use the SCO saga to teach their students to have it all organized in one easier-to-find place. We're still working on an Exhibits section, which we'll add when it's done, listing all the exhibits used at trial that we can identify from the transcripts and showing when they were introduced.
Novell's new press release speaks about SUSE only in the context of appliances and Steven J. Vaughan-Nichols talks about it too. A few weeks ago we wrote about Novell throwing out there all that's left in the pipeline before AttachMSFT [sic] takes over, probably as it may axe some of this portfolio. It's a rocky and uncertain time for Novell employees. Therefore, the timing of this press release makes strategic sense. It helps hide reality by quantifying the wrong items, easily neglecting for example the declining impact of OpenSUSE, which may or may not qualify as a product (spin versus reality).
According to OpenSUSE's community manager Jos Poortvliet and the OpenSUSE Web site, Alan Clark replaces the recently-departing Michael Löffler [1, 2] as OpenSUSE Board Chairman:
As you know, Michael Loeffler has left the openSUSE Board to pursue new opportunities, we are sad to see him go and wish him well. With his departure and with the upcoming Board elections, we have a desire to see a new Chairperson selected. The election rules state that the Chairperson be appointed by Novell and yesterday Markus Rex, General Manager of Novells Open Platform Solutions, presented Alan Clark to us as the new Chairperson.
Susan Linton continues to write about OpenSUSE, which other than those posts of hers hardly receives any press coverage. Linton claims:
Ubuntu takes a lot of punches from time to time for its marketing and even its interface. Some feel Ubuntu is dumbed down and oversimplified, while many others think it's innovative and user-friendly. Where ever you fall in the debate, one developer thinks some elements of Ubuntu should land into openSUSE. In fact, he has packaged up and pushed them to openSUSE:Contrib.
Stephan Kulow explains how the project uses power, having previously encountered issues of neglect from Novell. These good folks should just fork it and move away from AttachMSFT [sic], which is likely to do to OpenSUSE what SCOracle [sic] did to OpenSolaris and now appears to be doing to OpenOffice. █
Permalink
Send this to a friend