01.12.11
Gemini version available ♊︎
Co-autor con G. Forbes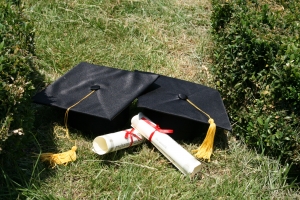 (ODF | PDF | English/original)
Resumen: Las escuelas en el Reino Unido están pagando el precio de la mono-cultura Microsoft.
BECTA es una de las razones principales para la dependencia del Reino Unido en Microsoft en las escuelas[http://techrights.org/wiki/index.php/BECTA]. Esta mono reiterada cultura que tiene un pasado notorio cuando se trata de seguridad, por lo que produce ninguna sorpresa el que "las escuelas del Reino Unido [son] extremadamente vulnerables a los hackers [http://www.scmagazineuk.com/uk-schools-extremely-vulnerable-to-hackers-warn-security-experts-at-ngs-secure/article/193672/]", según expertos en seguridad, recientemente observaron:
Muchas escuelas primarias y secundarias en el Reino Unido son altamente vulnerable a los ataques cibernéticos como consecuencia de la auditoría confidencial de dos escuelas.

NGS recientemente ha auditado una seleccionada escuela secundaria del Reino Unido y una escuela primaria para determinar cúan asegurar eran.

En la escuela secundaria, 338 equipos fueron escaneados, desenterrando más de 9.000 casos de desaparecidos parches críticos de software y varias instancias de software anti-virus obsoletos o desaparecidos. Según los auditores estos defectos permitiría a un atacante o un virus para explotar los sistemas sin ningún conocimiento de los afectados.
Glyn Moody comenta: "bueno, que todo utiliza # Windows, ¿qué esperas?"
En este sentido, para las escuelas del Reino Unido sería prudente adoptar gradualmente GNU/Linux. No sólo proporciona una experiencia más educativa y SEGURA, sino que también permite la oportunidad para que todos los estudiantes usen el mismo sistema en sus hogares asequiblemente.
█
Many thanks to Eduardo Landaveri of the Spanish portal of Techrights.
Permalink
Send this to a friend