02.14.11
Gemini version available ♊︎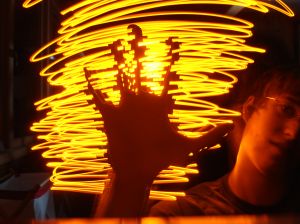 Summary: New examples of security reports that lack an important ingredient which is an explanation about them being applicable to just one platform
LONG-ESTABLISHED platforms like UNIX and Linux offer more security than Windows and the recent bad news for Microsoft is just yet more proof of that. Techrights keeps urging people to call out Windows because it is indeed part of the problem (ease of cracking) and despite Richard A. Clarke saying the truth (among other security folks whose opinion is similar, as our security category ought to show), there are persistent denials and gagging by Microsoft. Looking at the news over the weekend, there is an issue which was mentioned here before and is still being brought up, this time by The Register:
Many users remain infected with computer malware – despite the fact that the vast majority are running machines protected by anti-virus software.

A study by European Union statistics agency EUROSTAT found that one third of PC users (31 per cent) had the pox even though the vast majority (84 per cent) were running security software (anti-virus, anti-spam, firewall) on their PCs. Of the survey's respondents, 3 per cent reported financial loss as a result of farming or phishing attacks, while a further 4 per cent reported privacy violations involving data sent online.
This reports neglects to name Windows. It's embarrassing that Windows and Microsoft are conspicuously missing, which means that people may never learn. Also from the news, there is a lot of talk about "malware" with no attribution to Windows and Microsoft.
McAfee has identified the tools, techniques, and network activities used in these attacks, which continue on to this day. These attacks have involved an elaborate mix of hacking techniques including social engineering, spear-phishing, Windows exploits, Active Directory compromises, and the use of remote administration tools (RATs).
Here is another new example of someone reporting about Stuxnet and blaming those who take advantage of it, not those who left the holes.
Last night, a member of hacker group Anonymous – a devious 4chan-spawned Internet coalition known for increasingly serious web-based attacks – announced on Twitter that the group was in possession of the Stuxnet virus.
Stuxnet is a subject that we covered in the posts below. It is becoming very costly to many economies. █
Permalink
Send this to a friend