03.03.11
Gemini version available ♊︎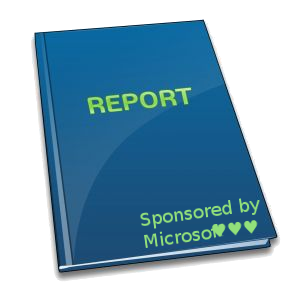 Summary: The Microsoft 'Lies Machine' is working in overdrive as Free software gains a better status in the public sector
MICROSOFT resorts to miserable measures not just by putting PR as 'news' but also by bribing academics (as always) and sending out attack dogs to push agenda from seemingly 'independent' directions. Last month we wrote about Josh Lerner's and Mark Schankerman's Microsoft-funded propaganda for Microsoft lobbyists such as the BSA [1, 2, 3] (they need something 'academic' to push their ridiculous claims with and sometimes IDC gives it to them). There is a new blog post from this pair, which contains the Microsoft-funded Microsoft talking points. We don't want to quote from it (it basically insists that proprietary software is a necessity). There is only one comment and it comes from:
Joel
Consultant
Open Solutions Consulting
Too bad Joel did not mention the most important thing. They just 'forget' to mention Microsoft's funding of this tripe.
TechDirt is very much accustomed to debunking BSA lies and regarding the latest from the BSA it says that "BSA Claims Open Standards Will Increase Costs" and rebuts as follows: "The Business Software Alliance (BSA), an organization that has never shied away from pushing as much FUD as possible to protect its main backers (proprietary software companies like Microsoft and Adobe), is at it again. Just a few months ago it sent a letter to European politicians that didn't even pass the laugh test, making claims like "royalty free" software meant that it was "non-commercial." Its latest is to warn the UK government what a grave mistake it would be to support open standards and royalty free software, bizarrely claiming this would "increase e-government costs." Yes, by using open standards and royalty free software, the BSA insists costs will go up."
The BSA is not trying to say the truth; it's just a front group. The BSA often relies on Microsoft-funded 'studies' (either from academia or from IDC, which belongs to IDG). █
"Mind Control: To control mental output you have to control mental input."
–Microsoft, internal document [PDF]
Permalink
Send this to a friend