04.13.11
Gemini version available ♊︎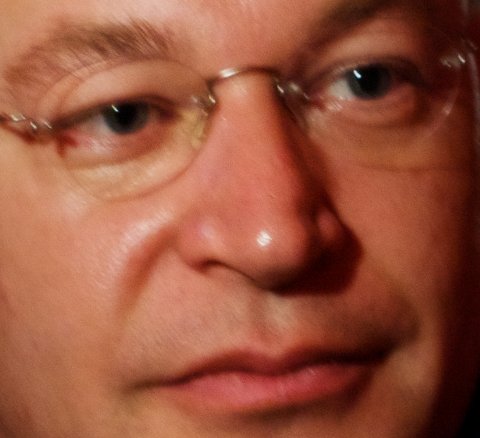 Photo by Luca Sartoni
Summary: Microsoft's co-founder and the Finnish giant now led by Microsoft's former president are still lobbying against the interests of software freedom
As mentioned in the latest TechBytes episode, Microsoft's Elop-led Nokia [1, 2, 3, 4] is lobbying for the back door to software patents in Europe along with the pharmaceutical cartel. Is Nokia doing this to prepare for Microsoft-serving patent attacks in Europe (Nokia's more aggressive patent strategy is a subject it spoke about recently)? Or is it Nokia's same old patent campaign which we wrote about in prior years? Anyway, here is the new report:
Nokia Oyj (NOK1V), the world's biggest maker of mobile phones, and AstraZeneca Plc (AZN) said a plan to create a European Union-wide patent system won't be successful unless a separate patent court is established.

A regional patent without a dedicated court would be "dangerous," said Tim Frain, director of intellectual property rights regulatory affairs at Espoo-Finland-based Nokia.
Here is a new press release from the Commission, which keeps shaming itself nowadays. This PR is celebrated by the likes of Microsoft Florian, who currently celebrates patent attacks on Android and defends other anti-Linux attackers. Is it more of the same lobbying from Microsoft? And if so, what role did the recent lobbying from Gates in Strasbourg play? He spoke to politicians about some interests of the pharmaceutical cartel just days before the above reports and to quote an MEP, Nikki Sinclaire:
Typically fraught and tiring week in Strasbourg, – and its only Tuesday! But life in politics is often illuminated by a little ray of sunshine, and so this week I was delighted to meet and shake hands with Bill Gates, the founder of microsoft.
He joined us to discuss the changing priorities of development aid, and the need to find different approaches to our problems.
I was particularly interested in his `Living proof` initiative that seeks to show where all the money is spent. The EU could learn a thing or two from him!
To quote the sole comment there, "Unfortunately Microsoft & Bill Gates are actually part of the financial mess we are all in, support for the 3rd world is part of the intellectual property agenda and the UK's self imposed reliance on Microsoft Software is costing the taxpayer millions if not more." That same commenter came to our IRC channel and added: "I get the impression that the new Gates strategy is to say the world has a lot of problems I can help sort it out." We addressed this subject many times before. This man is up to no good as he increases his power and instructs politicians to handle public money in ways that benefit his financial investments (which include Microsoft's). █
Permalink
Send this to a friend