05.16.11
Gemini version available ♊︎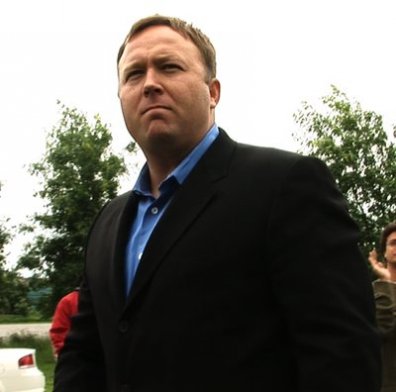 (ODF | PDF | English/original)
Resumen: ¿Por qué los que comparan a los defensores del Software Libre con los teóricos de la conspiración como Alex Jones totalmente perdieron el tren?
Hay personas venenosas que tratan de disuadir a la libertad de pensamiento, alegando que nada malo sucede en la industria. Es una ilusión muy práctica para ser sumergida en, como la realidad implica muchos cabilderos -lobbyists- que dirigen el espectáculo. Los que hablan al respecto o lo denuncian no son el problema, los grupos de presión y sus financiadores lo son.
Durante los últimos dos años hemos visto muchos apologistas de Microsoft que intentaron de caracterizar a Groklaw como un "teórico de la conspiración", incluso mucho antes de que el sitio tratase con cualquier cosa que se le parezca. Y ahora, ante el cierre del lugar, estamos viendo más de la misma sophistería[http://techrights.org/2011/05/12/facebook-astroturfing/]. Es similar a las extensiones que se utilizaron contra Boicot Novell y Techrights, por lo que vale la pena hacer frente a esto como un fenómeno general.
Allá por el 2007 y 2008, escribimos un puñado de blogs que explican cómo etiquetas tales como "enemigos" y "teóricos" se están utilizando para distraer la atención de los verdaderos problemas. Incluso ahora que descubrimos como Facebook contrató a los grupos de presión después de las inversiones de Microsoft[http://techrights.org/2011/05/15/facebook-astroturfing_es/] hay quienes lo llaman un exagerado acto de fe. Bueno, en primer lugar, Facebook finalmente ADMITE que lo hizo[http://www.computerworld.com/s/article/9216656/Caught_Facebook_admits_running_anti_Google_campaign?taxonomyId=71]. Groklaw comenta en esta admisión de la siguiente manera: "Por lo tanto, debo señalar que Facebook y Microsoft son socios y Microsoft ha invertido en Facebook? ¿No les dije que todo esto era una campaña de desprestigio, en mi opinión?"
Groklaw también cita este informe[http://searchengineland.com/how-facebook-enables-the-google-social-scraping-its-upset-about-76979] en el que Facebook daeminises Google de forma más directa, de alguna forma exonerando a Microsoft. ¿Qué superficial. En cuanto a la audiencia del congreso, Groklaw tiene algo que decir así. En palabras del informe:
Pero en general, los senadores en la audiencia parecía querer insistir en una amplia gama de quejas contra Apple y Google sólo algunas de las cuales estaban relacionadas con los teléfonos inteligentes o privacidad en absoluto.

El senador Richard Blumenthal (D-CT) se adelantó y golpeó a Google por su colección privada accidental de datos Wi-Fi, un escándalo de privacidad de ahora más de dos años de edad. En realidad se retiró una solicitud de patente de Google y parecía estar diciendo que Google demostró la intención de tirar de la privada "carga" de datos como parte de su plan para construir mejores servicios de mapas. Davidson se puso en el lugar, pues, ninguna sorpresa, no había visto antes de la solicitud de patente, ya que Google archiva centenares de patentes cada año. Hizo hincapié en que la empresa no fue nunca fuera a utilizar los datos que había recogido accidentalmente. "Tenemos la intención de disponer de él en cualquier forma los reguladores nos dicen que", dijo. Ashkani y otro investigador independiente de la privacidad tanto declaró que los datos de carga no sería útil en el mapa de capacidad.

Actualización: Un portavoz de Google en breve en contacto conmigo después de esta entrada se ha publicado, ofrece la siguiente afirmación: "La tecnología en que la patente no tiene nada que ver con la recogida y almacenamiento de los datos de carga útil y es totalmente sin relación con el código de software utilizado para recoger información con WiFi Vista de la calle los coches."
"Estos son las personas que escriben la ley de patentes", escribe Groklaw. "Y es posible que alguien compruebe y vea a quién Microsoft le da dinero en el Congreso? Hay algo muy extraño en esto, teniendo en cuenta las políticas de privacidad de Microsoft. ¿Por qué sólo Apple y Google fueron citados? En serio. Se siente como una campaña de desprestigio para mí. ¿Y puedes ver porqué Groklaw importa? La gente toma decisiones importantes sobre tecnología, no entiende de tecnología, y dejar que las patentes solas. Esto da miedo."
En relación con este otro artículo[http://www.appleinsider.com/articles/11/05/11/doj_probe_could_cost_google_500m_apple_receives_patent_for_horizontal_docking_ipad.html] acerca de la participación federal, observaciones Groklaw citando lo siguiente:
En un informe trimestral a la SEC, Google retroactivamente bajó sus ganancias del primer trimestre de 500 millones de dólares en previsión de un acuerdo con el Departamento de Justicia, lo informa Associated Press.
"Creo que puede estar exagerando las cosas," afirma Groklaw, "Prefiero decir que este es el límite exterior de lo que podría costar a Google, lo que están dejando a un lado por si acaso. Puede ser que no deben nada, después de todo. Ni siquiera es una investigación oficial todavía. Esto es lo que Google escribe en el formulario 10-Q: "En mayo de 2011, en relación con una posible resolución de una investigación por el Departamento de Justicia sobre el uso de publicidad de Google por determinados anunciantes, hemos acumulado $ 500 millones para el período de tres meses 31 de marzo de 2011. Aunque no podemos predecir el resultado final de este asunto, creemos que no tendrá un efecto material adverso en nuestro negocio, situación financiera consolidada, resultados de operación o flujos de efectivo. "Ahora, cuando usted lee toda la FUD volando alrededor, por lo menos usted sabrá mejor. "
"Ahora, cuando usted lee toda la FUD volando por ahí, por lo menos usted sabrá mejor."
—Pamela Jones, GroklawGroklaw no está solo cuando se trata de defender a Google, que de ninguna manera es totalmente inocente. Es sólo que mucho de ello es actuación, hipocrecía, mucho de ello se pone en escena por los grupos de presión e incluso presentadores de programas de radio como Alex Jones. Resultó que no hace mucho tiempo cuando Fox/Glenn Beck realizó una campaña de desprestigio en contra de Google, Rupert Murdoch, estaba en realidad en la cama con Microsoft. Esto es lo que Pamela cita GigaOM como diciendo[http://gigaom.com/2011/05/12/facebook-smear-campaign-takes-war-against-google-to-defcon-2/], "este es un caso muy evidente de la paja en el ojo ajeno. Si bien la echada de Facebook PR (Relaciones Públicas) trata de pintar a Google como la compañía que ha sido sitiada por los críticos de privacidad y los reguladores, cuando en la realidad es que Facebook ha sido mucho más expuesto a las críticas del gobierno y las sanciones – y la regulación de potencial – como resultado de su enfoque a la vida privada y su manejo de datos personales. La red social puede haber estado tratando de desviar la atención de la prensa y los reguladores lejos de sí mismo hacia Google, pero toda esta campaña ha hecho realmente es que Facebook luzca incompetente, desesperado, y con miedo. "Necesitamos tener más sitios como Groklaw para hacer frente a estas cuestiones." █
Translation produced by Eduardo Landaveri, the esteemed administrator of the Spanish portal of Techrights.
Permalink
Send this to a friend