05.27.11
Gemini version available ♊︎
Co-authored with G. Forbes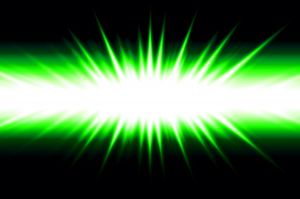 Summary: OpenSUSE is gradually and quietly losing its pulse in the hands of a proprietary Microsoft Gold Certified Partner, which keeps the Microsoft-taxed SLE*
WE can safely assume that Novell has passed the "OpenSUSE" trademark to AttachMSFT if they have not done so already. Despite the inevitable tainting brought on by the Microsoft-Novell deal, OpenSUSE is still a valuable and well-recognised brand, one that took several years to build (just over 5 years to be exact). Considering that the OpenSUSE Build Service has just dropped the SUSE part and AttachMSFT continues to not make any direct references to "OpenSUSE", what can one conclude?
The news about the OSB renaming [1, 2] has been noted by the typical PR people. Speaking of those PR people, it seems they may have been laid off in large numbers if the lack of activity in their blog of late is any indication. Amie Johnson, a fairly new name who has not posted in months, has appeared in the PR blog just to drop in information about OBS, as we have already noted. Johnson then reposted (or passed) a guest post from Michael Miller, whom we never heard of before. Miller is proclaimed to be the "Vice President, Alliances and Marketing, SUSE".
Here is the lame and vague explanation from Novell about AttachMSFT dropping Mono:
As a result of this increased focus on our core market, we will better align our future investments with business results. Focusing on what matters most to customers is the key to our innovation strategy and will drive the growth of our business. This has meant reductions in certain areas, such as Mono. However, Mono remains part of the SUSE business and should customer demand for Mono products accelerate, our development efforts will rapidly respond. Regardless, we will continue to provide maintenance and support for all Mono products – MonoTouch, Mono for Android, Mono Tools for Studio and SUSE Linux Enterprise Mono Extension.
It is very important to notice that, once again, there is no mention of OpenSUSE here, and the project's blog has only had about 3 posts during this entire month! The OpenSUSE Web site has more or less become yet another a ghost town in the dying Novell community network. The only exception is obligatory posts like this one from AttachMSFT staff. We do believe that OpenSUSE is being phased out quietly, simply because AttachMSFT doesn't seem to care. As we have said before, it is a proprietary software company first and only. It is also a Microsoft Gold Certified Partner. █
Permalink
Send this to a friend