07.25.11
Gemini version available ♊︎
Fleeing from Novell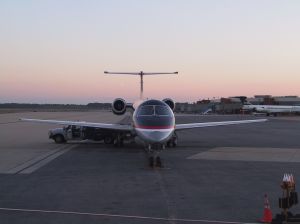 Summary: More clients of Novell who are using GroupWise decide to tear down the lock-in and move to another lock-in instead
ONE of the issues that we covered here before is the escape from Novell's mail services, which are an ancient and also a legacy part of Novell. Popular replacements appear to be from IBM, Google, and Microsoft (the big vendors) and they too, just like Novell's, are proprietary, although only Microsoft's are Windows-based. According to this new report, Novell/Attachmate has just lost another large client:
Previously, the district licensed Groupwise, an email and computer networking system from Novell, but on July 18, the plug gets pulled on that system and the district will move to Google for email and Microsoft for networking.
Renai LeMay reports another major dumping of GroupWise:
And St George isn't the only organisation still using GroupWise. According to comments posted under our recent article on NSW Health's decision to ditch the Novell platform, Queensland Health and the NSW Department of Finance & Services are also still tied to the Novell shackle.

Now, we don't want to give people the wrong idea (after the sledload of criticism we received following our last GroupWise post). GroupWise, in its time, was a great suite, with a number of standout features that were ahead of its time. With its roots back in the 1980′s, for many years GroupWise was a leading collaboration suite. Web access to an email platform in 1996? Who would have thunk it?
Renai LeMay gives another new example of embracing Microsoft lock-in, having recently covered several large migrations away from GroupWise. Here is another new example:
Cloud Cures Hospital's Ailing Email System

Most companies or organizations experience occasional email downtime. Grady's aging Novell GroupWise email system was averaging an outage per week.
Some are choosing Google's 'cloud' and give away their independence. Moving to Microsoft is a security risk, but then again, even Novell's collaboration tools are vulnerable [1, 2]. Can GroupWise be rescued without new releases? Attachmate hardly mentions it at all. It's neglectful. █
Permalink
Send this to a friend