09.16.11
Like a rigged auction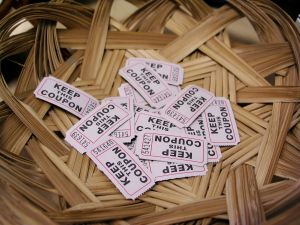 Summary: European watchdog on unfair procurement that excludes everything but Microsoft; more pressure on the UK government to pay attention to FOSS
DESPITE pressure from US politicians (see Cablegate cables like this one), the European Commission gave Microsoft something that it deserved for breaking laws. The Commission hardly punished Microsoft, but at least it tried; Microsoft fought back with lobbyists, smear campaigns, and other dubious moves, including PR/spin. But at the same time the Commission had problems of its own. It took had become a prisoner of Microsoft. We wrote about this in previous years, so we see no need to cover this again
The investigative journalist Mark Ballard has done a good job researching for his article "European Commission buys Microsoft for 20 years without competition". To quote some key parts of the report:
The European Commission has been buying Microsoft software since 1993 without an open and public competition to assess alternative products, according to documents released to Computer Weekly.

As a result of striking its sixth successive uncontested deal with Microsoft in May this year, the Commission has ensured Microsoft will have dominated the desktop computing environment of European institutions for 20 years without allowing a single rival to compete for the business.

Documents released to Computer Weekly will raise questions about a procurement regime that allows a sole supplier to reign unchallenged for so long using legal exceptions meant only for extraordinary circumstances.

They will also raise questions about the validity of the official justifications the Commission used to secure its purchasing arrangements with Microsoft, called "negotiated procedures", the last of which concerned approximately €50m of software licences for 36,000 PCs and their supporting infrastructure across 42 European institutions, including the European Parliament and Court of Justice.

Karsten Gerloff, president of lobby group Free Software Foundation Europe, said the ongoing Microsoft arrangement was a "disgrace" for the European Commission (EC).

[...]

Graham Taylor, chief executive of Open Forum Europe, a lobby group backed by Google, IBM, Oracle and Red Hat, said they treated the negotiated procedure with "extreme caution" and failed to understand why the Commission had used it to prevent competition in desktop software.
Hopefully articles like these will pressure for change.
Only recently we saw some reports on growing pressure for the UK government to actually fulfil its Open Source software promises. Here is another new article which addresses this same topic almost 2 weeks after it all began in the British press:
Following a number of freedom of information requests, it was recently revealed that government departments were ignoring open source in the face of proprietary software, despite promises by Cabinet Officer Francis Maude.

Maude had declared there would be a "level playing field" for open source as a way to slash public spending. Yet it is evident that significant sums are still finding their way into the pockets of big firms.

TechEye contacted Tom Watson who was keen to express his support for open source in government IT, and showing support on a parliamentary level to further its use. While there is clearly support for open source, why has it been so difficult to actually bring about the necessary changes?

Gerry Gavigan at the Open Source Consortium believes that the government has failed to put guidance in place which would ensure an environment where open source can thrive.

He told TechEye that the problem with open source is from a lack of force from the Cabinet Office in putting open standards and interoperability in place.

"When you look across government it is hard to see any strategic decisions being made," he told us.

"The government needs to make an overriding decision on the implementation of open standards before open source software can gain a foothold. Without this using open source software can actually cost more."
Good luck to Gerry Gavigan and others who do good work to make the UK more Free software tolerant. As it stands at the moment, the UK remains one of the most Free/open source software-hostile counties in Europe, based on some older ladders. █
Permalink
Send this to a friend