10.16.11
Gemini version available ♊︎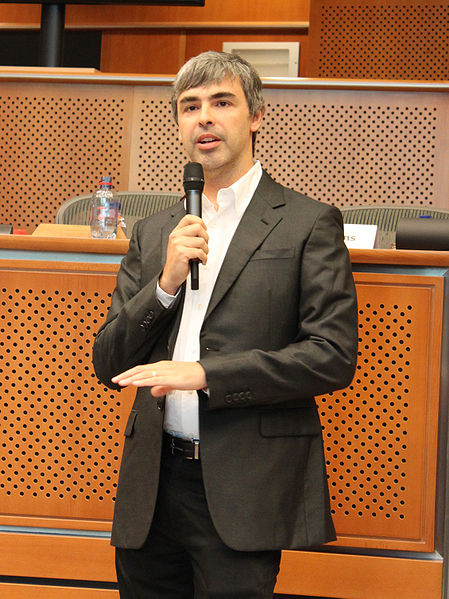 Summary: Amid Google's revelations about Microsoft funding for anti-Google lobbyists and trolls (who primarily use patent lawsuits and disinformation), the CEO too is complaining
MICROSOFT'S attacks on Linux have become more complicated and difficult to track. Some months ago Google validated our claims by saying that Apple was helping Microsoft fight against Android. A few days ago Google's Matt Cutts showed that Microsoft Florian was in fact funded by Microsoft and in principle he is far from alone in it. There are many more examples, such as Edelman (the company too, by proxy). Then there are Microsoft patent trolls, such as Intellectual Ventures. It is getting hard not to see why Microsoft is detested, but at the same time it gets complicated to see the whole picture because Microsoft attacks from many directions at the same time. It's not about competition but about subversion, litigation, harassment, defamation, etc. That's Microsoft in a nutshell.
The software patents fans are cheering for Microsoft's sponsorship of Microsoft Florian while others roll their eyes. "#FRAND licensing means a private tax on standards. #FFII prefers #open standards," writes the FFII.
Following Microsoft's Quanta deal that puts a Microsoft tax on Kindle Fire (Amazon already pays Microsoft for the older Kindle), this racketeering strategy is still a subject of discussion and Google's CEO responds by explaining the impact on customers:
Google: Microsoft is Competing in Mobile by Harassing Customers

Google is continuing to grow its business even as the global economic recovery appears to be slowing down. Part of Google's growth and future optimism comes from the success of its Android mobile operating system and new efforts like Google+.

For the third quarter of 2011, Google reported revenues of $9.72 billion which is a 33 percent year-over-year gain. Google's own sites generated 69 percent of total revenues. Net Income was also on the rise, coming in at $2.73 billion up from $2.17 billion in 2010.

One of the key drivers for Google now and moving forward is its mobile strategy which is anchored by their Android operating system. During the company's earnings call, Google CEO Larry Page stressed that his company was very excited about Android and the continued growth of the Android partner ecosystem.

Page also addressed the issue of how Microsoft is going after Android vendors. Multiple Android vendors including HTC and Samsung have signed agreements with Microsoft for patent issues related to Android. Both HTC and Samsung also work with Microsoft for Windows Phones.

"Rather than seeing, for example, Microsoft compete in the marketplace with their own smartphones, they've really continued resorting to legal measures to hassle their own customers, right? So it seems kind of odd," Page said. "And we haven't seen the details of those total agreements, and I suspect that our partners are making good deals for themselves there."

Page added that Google has seen no signs that the attacks on Android have been successful. Google is also in the process of bolstering it own mobile patent portfolio with the pending acquisition of Motorola. Google announced its intention to acquire Motorola for $12.5 billion in August.
Google did the right thing by mentioning customers. This is not just an attack on Google.
In a sane industry, the constitution would take effect and actually defend the customers' interests. But since the SCOTUS is deep in the mud with corporate interests covering its eyes [1, 2], we expect no such intervention to occur. In fact, there is this new video about how SCOTUS serves as a constitutional gateway (which is clearly shut). From C-SPAN:
Justices Breyer and Scalia testified on the role of judges in the American republic and democratic systems within the U.S. Question topics included the politicization of the judicial confirmation process…
The SCOTUS is not about justice and the courts are not about law. The constitution and various important acts like the RICO Act are mere relish when it's corporations (rich people) — not people — who run the nation. Did the October 15th protests make a change everyone can believe in? Is the two-party system listening to its people yet? Or just to its campaign's funding sources (plutocrats)? We shall see. A response will need to be issued to this petition. █
Permalink
Send this to a friend