10.25.11
Gemini version available ♊︎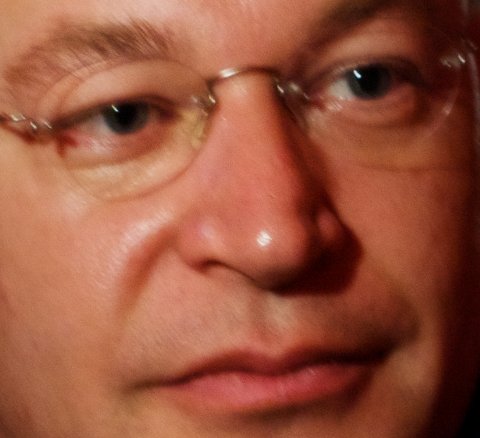 Photo by Luca Sartoni
Summary: More news about Nokia and a quick note about patent aspects of this whole situation
WE STRONGLY encourage everyone who is sceptical to read our past posts about Meego and the mole which took over Nokia to pass patents for the cause of attacking Android [1, 2] (an antitrust concern) while also lobbying for software patents in Europe, advertising Windows, and burying/undermining some vital Linux projects including three car projects:
Three car electronics designs were among the projects dented when Intel scrapped in late September support for MeeGo, its mobile Linux variant.

At least two companies were building in-vehicle infotainment (IVI) systems for car makers based on MeeGo when Intel ended support for the operating system. A third company, Visteon Corp., was building a system that could run on MeeGo or Ubuntu versions of Linux using ARM or Intel processors.

All three projects were based on the middleware specifications defined by GENIVI, a consortium of about 150 companies including about ten participating car makers. The group approved MeeGo as one of six OSes complaint to its specifications for Linux core services and APIs.

Intel is now working with Samsung on a new mobile Linux variant called Tizen to be released early next year, according to the Tizen Web site.
According to this new article, there is hope that Nokia will dodge Windows and the mole (Elop) will be evicted sooner than initially planned (allegedly next year).
MeeGo is dead, Nokia has basically said, and yet the Finnish company seems reluctant to let the "ex-platform" go. Finnish magazine Tietokone claims sources at a retailer and an operator, each working closely with Nokia, have confirmed there is an N9 successor on the roadmap, though exact details as to what the device might be are unknown.
Keith from the OIN spoke to me about Nokia around the same time that Nokia and Microsoft passed thousands of mobile patents to the patent troll called MOSAID. He explained that Microsoft's goal was to do whatever it takes to raise the price of Android until it becomes "uneconomic". Well, it turns out that Microsoft's booster Matt Rosoff (who did a lot of PR for Microsoft's attacks on Linux) spoke to this same CEO of OIN, who made to him some of the same points he made when we spoke for an hour and a half (I did not record or take notes though). It seems likely that none of this will penetrate Rosoff's mind as having come from a Microsoft boosting agency (Directions on Microsoft) he merely misuses his appointment as "reporter" to spew anti-Linux FUD and offer praise for Microsoft patent strategy against Linux. People like these need to be flagged for being more like agents than journalists (whilst occasionally pretending to be "fair and balanced" to get people off their back). █
"As discussed in our PR meeting this morning. David & I have spoken with Maureen O'Gara (based on go ahead from BrianV) and planted the story. She has agreed to not attribute the story to us….
"[...] Inform Maureen O' Gara (Senior Editor Client Server News/LinuxGram) or John Markoff (NYT) of announcement on Aug 28, 2000. Owner dougmil (Approval received from BrianV to proceed)
"Contact Eric Raymond, Tim O'Reilly or Bruce Perrins to solicit support for this going against the objectives of the Open Source movement. Owner: dougmil [Doug Miller]. Note that I will not be doing this. Maureen O'Gara said she was going to call them so it looks better coming from her."
(From Microsoft's smoking guns)
Permalink
Send this to a friend