12.27.11
Gemini version available ♊︎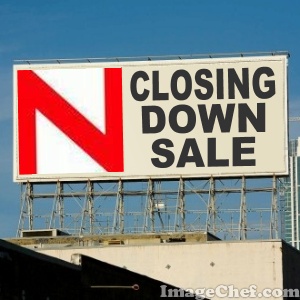 Summary: What Novell's heads, including the CEO, are up to after the group disbanded
NEWS from December was interesting in the sense that it had many examples of departing Novell staff.
Several years ago we wrote about Masie, who left the company quite shortly (9 months) after it had signed the deal with Microsoft — a deal which he tried to defend. His role at Novell is still mentioned in the news.
Here is the appointment of one who used to work for Novell:
Prior to that, he spent 14 years at Novell after the company acquired Excelan where he was a lead developer for the LANWorkplace product, the first suite of TCP/IP utilities for DOS and Windows.
This goes a very long way back. How about David Bradford?
That's something Fusion-io had, and even if you go back to 1985, when I joined the executive team at Novell, we had a very broad market we were going after. Every corporation on planet earth needed what Novell sold, and by the same token, I believe every corporation needs what HireVue sells. I'm very excited to be here.
Mark Cuban also used to work for Novell. To quote:
3:08 p.m.- MC says he first learned to program on Ramix (not sure I spelled that right) at Indiana University then started using Basic, C++ and a number of other programming languages and put them to use working for Novell out of college and eventually started MicroSolutions (which he later sold for millions of dollars).
Here is Danny Young from Google speaking about his time at Novell:
He also worked at Novell Inc. and Intel Corp. both in the early '90s.
The most coverage came from Wolfe. "Wolfe lost his post as president of Novell Americas after the company was bought out."
Timothy Wolfe got a new job [1, 2, 3, 4, 5, 6, 7, 8, 9, 10, 11, 12, 13, 14, 15, 16, 17, 18, 19]. Probably a step up for him. To quote one article:
Wolfe is a 20-year executive with IBM IBM Latest from The Business Journals From Intel to Cuomo and the unions, a year of big dealsBob Dutkowsky: Enjoys helping others succeedAustin gets on tech bandwagon, steers it among leaders Follow this company and mostly recently was North American president of software company Novell Novell Latest from The Business Journals DBJ Tech Watch for Tuesday 12/20: News of Google, Oracle, Facebook, Dish and moreMicrosoft: Novell lacks evidence in antitrust caseAnother Microsoft antitrust trial after Utah jury deadlock? Follow this company .
Here is another former Noveller moving on:
Skok joined Matrix from SilverStream Software, which he founded in June 1996. Prior to its July 2002 acquisition by Novell, SilverStream was a public company that had reached a revenue run rate in excess of $100M, with approximately 800 employees and offices in more than 20 countries around the world. His work as a value added investor is best known for helping JBoss take its Open Source business to a successful exit with its sale to Red Hat, and for helping AppIQ, Tabblo and Diligent Technologies, which have all had successful exits, from their inceptions to their acquisitions by HP and IBM.
The CEO of Novell, who was pretty much unemployed for a while (as we noted quite recently) joins IntraLinks as CEO. This did not receive much coverage. "IntraLinks (NYSE: IL), a leading provider of critical information exchange solutions, today announced the appointment of Ronald W. Hovsepian as the company's new president and chief executive officer effective as of the close of business on December 15, 2011. Mr. Hovsepian was also appointed as a director to the company's board of directors."
Here is another page about it. This hardly received any coverage. Another former CEO of Novell finds a new place to work ("Former Novell CEO Robert Frankenberg"). This received more coverage than the Hovsepian appointment. One of the former heads of SUSE becomes CEO as well. "The new company has been set up by the founder of the original ownCloud project, Frank Karlitschek, and Markus Rex, a former SUSE/Novell executive who left Novell at the time of the Attachmate acquisition." They also received good capital to start with.
Beetar, another manager who worked at Novell, has moved on. She becomes MD at Experian:
Before joining Experian SA, Beetar was country manager for computer software firm Novell. She previously held senior positions at Oracle and MWeb.
More here
As an aside, there is a family dispute of a Novell salesman surfacing on the Web (Pamela vs. Walter Wilson). Incidentally, an obituary was posted this month for Daniel B. Wilson, who had also worked for Novell. Here is the personal story of one with Novell experience:
Dubey established a campus-wide high speed network using fiber optic cables and structured cabling to connect LANs installed in various departments. He designed and developed online computer applications in client server mode using the Oracle 7 database and PowerBuilder 4.0 as a front end tool. He procured installed and commissioned LANs in various departments using Novell Netware 3.11.
So he deployed Novell long before they died. Novell is basically not totally dead. There are events at the Provo Novell Campus, but Novell's days are numbered. Horace Dediu writes about the legacy of Novell:
It wasn't until PC servers and server software like that from Novell and networking from 3COM became commonplace that mainframes and minis began to fade.
Novell is now important for legal reasons. To quote this new report:
Cooperation with our international counterparts is at an all-time high on enforcement matters. Virtually every day the division is in close contact with its counterparts all around the world on a variety of matters, including both investigations and policy matters. For example, with waivers from the parties, the division worked closely with the German Federal Cartel Office on an investigation into the acquisition of certain patents and patent applications from Novell by CPTN, marking the first significant merger enforcement cooperation the division had with Germany in twenty years.
Novell, having fought SCO in court, ended up giving Microsoft and Apple anti-Linux ammunition.
Over at Reuters we find out more new information about the purchase of Novell, specifically:
Late last year, Novell was sold to Attachmate Corp, owned by an investment group led by Francisco Partners, Golden Gate Capital and Thoma Bravo. More recently, Lawson Software Inc was acquired by GGC Software Holdings Inc in a deal spearheaded by banker Michal Katz.
This is also covered in [1, 2, 3]. One last article of interest says:
While it is commonly understood that the existence of network effects should figure prominently in the analysis of entry barriers in many technology-driven markets, this same dynamic may also play a role in antitrust standing analysis. In Novell v. Microsoft Corp., 505 F.3d 302 (4th Cir. 2007), the 4th Circuit affirmed a district court opinion holding that the maker of WordPerfect had antitrust standing to assert claims based on allegations that Microsoft, believing that WordPerfect constituted a middleware threat to its operating system monopoly, damaged the product by withholding interoperability information, coercing original equipment manufacturers into not licensing it, and requiring Novell to use Windows-specific technologies that degraded the performance of the product on other operating systems.

Although Novell was not a ­competitor or consumer in the personal ­computer operating system market, the court found that Microsoft's anti-competitive conduct had potentially injured Novell by encouraging a network effect that would disadvantage Novell: "Microsoft's use of its monopoly power in the operating-system market to foreclose the distribution channels for Novell's applications…would have naturally tended to decrease Novell's market share and consequently decrease the value of its applications.…This loss of market share could make a competing operating system featuring Novell's office-productivity applications less attractive to consumers, harming that competing operating system's potential to surmount the barrier protecting the Windows monopoly." Id. at 316.
We ought to remember Novell as the company which once competed with Microsoft, then became an ally of Microsoft, and ultimately gave its patents for Microsoft to attack FOSS with. This is a managerial failure at Novell. People who used to work at Novell are still out there in other companies, but they are likely to be harmless there. Still, it is interesting to see what they end up doing. █
Permalink
Send this to a friend