01.11.12
Gemini version available ♊︎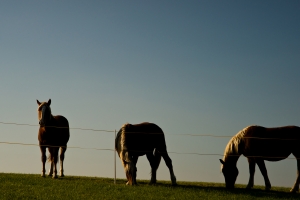 Summary: Microsoft server chief leaves the company as the company's share in servers declines; back doors recalled
THE exodus of Microsoft executives was covered here when we watched the company very closely, especially in 2009. Although we no longer follow this sort of stuff (Microsoft is dying on its own), the Microsoft booster writes about an important departure that serves as evidence of the problem Microsoft has got against GNU/Linux, especially on servers in this case. To quote:
Corporate vice president Robert Wahbe is leaving Microsoft at the end of next month, according to an updated version of his corporate biography here.

Wahbe is responsible for all product and business management for Windows Server, SQL Server, Visual Studio, System Center, and Forefront – meaning he's in charge of pricing, packaging, branding and advertising. Microsoft's $15bn Server and Tools group is also home to Microsoft's cloud effort, Windows Azure.

There was no word on why Wahbe is leaving or where he's going, while it's reported here he is being replaced by Office product management group corporate vice president Takeshi Numoto.
Not just Apache is ahead of Microsoft when it comes to Web servers (another player is ahead of IIS now). The monopolist just cannot offer good reasons to choose something proprietary. Given that we now know for a fact about back doors in proprietary software, only a fool would put Windows on Internet-facing servers. And speaking of back doors in secret code, Xbox turns out to have them too (although in another form):
In June 2009, a Massachusetts state trooper was gathering evidence in a case that involved a suspect having sex with an underage girl. He hoped to find one crucial piece of evidence—video of the encounter—on a digital device from the suspect's home. But the device wasn't a computer; it was the suspect's game console. The investigator was stumped as to how to sift the device for clues, and he turned to a digital forensics mailing list for help.

[...]

Do police actually hang out on Xbox Live, trying to strike up audio chats with criminal suspects, then recording the conversations as evidence for investigations in robberies, child porn cases, and more? Apparently they do. A Microsoft presentation to law enforcement, included in the leaked e-mails, makes clear that "investigators may participate in Xbox live in undercover operations." The company even sketches out diagrams for recording suspect conversations by building a special "Frankenbox."

Investigators have long wanted access to IP-based voice services like Skype and, more recently, those offered on game consoles. Thanks to laws like CALEA, they already possess potent wiretap capabilities on traditional phone networks. Internet communications can be tapped, but when they are also encrypted, things get difficult. (When communications are peer-to-peer, rather than passing through central servers, this can get even dicier.) In 2010, the FBI was pushing to extend CALEA to a much broader array of Internet applications, forcing the companies behind them to provide built-in, realtime backdoor access to encrypted communications. The agency backed off a bit in 2011, but it still has its sites on IP-based voice chatting of all kinds.
Recall what we wrote about COFEE [1, 2]. █
Permalink
Send this to a friend