04.07.12
Gemini version available ♊︎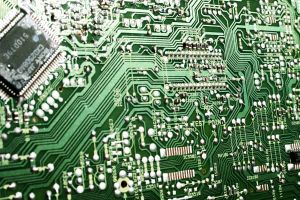 Summary: Hardware issues at Apple are ignored and the evidence is being buried
THE news may be busy speaking about Apple/Mac "Trojans" (blame proprietary software for this), saying that it has reached far and wide, but the real news is Apple's problem on the hardware side. Apple strives to quickly get rid of the evidence by removing defects from the market:
Information provided by Cupertino to support staff and Apple Store employees across the US, snapped by a worker and send to 9to5Mac, shows the company is now replacing iPad 3s brought in by customers who claim to have found the device's wireless networking facilities wanting.
Would Apple have done that if nothing was amiss? And how can replacing one unit with a unit of the same kind actually resolve anything (unless there are manufacturing defects and poor quality control)?
Meanwhile, notes this one article, there is a group out there that truly believes that Apple products are the best of their kind. To quote the opening:
iPhone users are elitists. It's one of those things that we've always suspected — including iPhone users themselves — but to maintain the status quo and to prevent high tech culture devolving into all out war, we dance around the issue by using euphemistic terms like hipster. The fact is, many iPhone users consider themselves a cut above the rest. They sneer at unresponsive Android devices, laugh derisively at crippled BlackBerrys, and guffaw at Windows Phone 7′s lack of apps. When they buy an iPhone, they're buying into a way of life and an elevated, entitled echelon of society — the upper class of the technorati, if you will.
I have personally met some of those so-called "elitists". I once dated one. What's common to all of them is that they buy iStuff for the brand, not because they think it's necessarily the best (in technical terms). They expect people to think highly of them because of affiliation with the brand. That's a really bad reason to choose one product over another.
The Register has this good new article that blasts hypePad 3. To quote:
The iPad 3 sucks big time. It sucks big stonking ones. It sucks flaccid ones. It sucks so much, it has to buy Listerine by the gallon.
Linux is kicking Apple out of the tablets market. It's just technically better, not just cheaper. █
Permalink
Send this to a friend