04.07.12
Gemini version available ♊︎
Apple and Microsoft whine that Motorola is stepping on their toes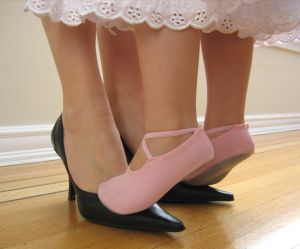 Summary: A glimpse at patents that affect Linux at present and the situation Microsoft strives for
THE file system patents from Microsoft may be on the verge of collapse. Nonetheless, companies like this one called Paragon — not just Tuxera — help spread those patents to Linux. Equipment running Linux gets a Microsoft tax penalty this way. Former Microsoft staff adds a tax to FOSS through licence compliance placebo — openwashed proprietary software from a company with "Open" in its name. We just know the trick (c/f OpenLogic).
Microsoft is still trying to penalise Android through Motorola, which is now becoming more like Google. But Microsoft tells a story that's a complete contradiction and reversal of reality. Microsoft dares to complain about patent abuse from Motorola. Yes, the hypocrisy is astounding and this whole charade acts as a distraction from Microsoft's anti-competitive behaviour, an "extortion" one might say.
The European Commission's anti-competition division has opened two formal investigations into Motorola Mobility after complaints from Apple and Microsoft about how it uses its patents against them.
As Pogson puts it:
Apple and M$, two of the biggest monopolists in IT (personal computing certainly, and branching out), are accusing Motorola of doing what they do… The irony makes me chuckle. M$ and Apple have been suing the world and don't want to be sued and injuncted in return. Bullies hate it when someone has the nerve to stand up to them. It makes being a bully difficult when the herd stands and fights.
Over at Groklaw, another anti-Android fight is stalked [1, 2] and in the corporate press we see the head of Google blasting this whole patent nonsense:
Google's Larry Page Blasts the Patent Wars

[...]

It's worth remembering that before Google decided to make its largest ever bid for a technology company in the Motorola Mobility play, it had just lost in an effort to buy the patent portfolio of beleagured telecom company Nortel. That patent portfolio went to a consortium of companies that included Apple and Microsoft–both of them companies that are very seasoned in fighting intellectual property battles.

When Page announced the Motorola Mobility acquisition, he was quite clear that it was a patent play. "Our acquisition of Motorola will increase competition by strengthening Google's patent portfolio, which will enable us to better protect Android from anti-competitive threats from Microsoft, Apple and other companies." It's worth noting that he singled out two of the companies that had just outbid Google for mobile patents.
Here we are 5.5 years after this site was conceived and we are dealing with the patents issue more than ever before. Now that software freedom spreads, all that the old guard can do is pull software patents to strike back. Some companies just learned to accept change, instead. █
Permalink
Send this to a friend