08.02.12
Gemini version available ♊︎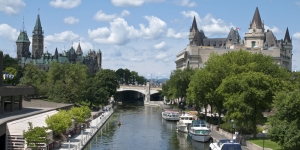 Summary: Apple shows how serious a problem software patents are while a new bill in the United States may help classify them in preparation for isolation
THE Apple versus Samsung case has the ability to determine winners and losers in tomorrow's market, in which mobility matters a lot.
Pamela Jones, now the almost-exclusive writer in Groklaw, is on top of the case, favouring Samsung/Android having taken Apple's side in a court case a couple of years ago. She calls it "food fight" as Apple seeks to block Android devices as a matter of "emergency" (Apple is being battered by Android, so it reacts frantically). To quote:
In a letter to U.S. district court judge Lucy Koh this afternoon, Apple's counsel William Lee said the company found Samsung's letter to the court — which was filed by John B. Quinn of Samsung's law firm Quinn Emanuel Urquhart & Sullivan earlier today — to be unsatisfactory.
As the trial begins coverage says that Apple is lining up silly designs that are copies of other companies, such as Sony. The trial in San Jose is "a patent battle between Apple and Samsung Electronics — and the stakes are high," says one report. There is a lot of hardware money circulating in this market.
Here is a refreshing look at Apple's pattern of copying from others:
There is a lot of buzz and confusion around Samsung's claims that iPhone design was originally conceived by Sony. The reputed Apple blog Daring Fireball tries to debunk some misinformation. He points out the 'original' quote from Samsung's court filing to prove that there is no such Sony phone which inspired the iPhone design
The corporate press says:
A federal court jury in Apple Inc.'s patent trial against Samsung Electronics Co. is set to be the first in the U.S. to hear lawyers' arguments and evidence in the global dispute over smartphone technology.
Murdoch's press weighs in too, but the article is not as suggestive as some. It does not imply that Apple's case has merit.
Snyder, a Apple and Microsoft shareholder in the past, says that this case shows how patent wars have "gone wild".
If I were more technically adept, I'd present this post as a split-screen video: On one side, we'd see a San Jose, Calif., courtroom, where Apple and Samsung throw rhetorical bombshells at each other as they fight for the soul of the mobile revolution. On the other, we'd see a Tucson, Ariz., nail salon where a young mother of two tells reporters she is being strong-armed by lawyers for pornographic movie producers who claim she pirated their film.

These are stories that should never have seen the light of day. The patent and copyright system was designed to foster innovation and protect honest entrepreneurs from unprincipled copycats; instead it's becoming a mechanism to stifle innovation, enrich lawyers, and bog down the court system. Witness these two legal actions, Apple vs. Samsung and the rise of porn trolls, putting to rest any doubt that the patent system is badly broken.
That's a refreshing change from this writer, who typically writes a lot of nonsense. In the next post we'll show that patent reform — in the form of a bill at this stage — may be on its way. This is essential for defending Android/Linux. Several years ago we warned that such patents would become a a mortal risk to Linux; now we see it in action, with embargoes, tax, and other rogue tactics. █
"Patent monopolies are believed to drive innovation but they actually impede the pace of science and innovation, Stiglitz said. The current "patent thicket," in which anyone who writes a successful software programme is sued for alleged patent infringement, highlights the current IP system's failure to encourage innovation, he said."
–IP Watch on Professor Joseph Stiglitz
Permalink
Send this to a friend