08.27.12
Gemini version available ♊︎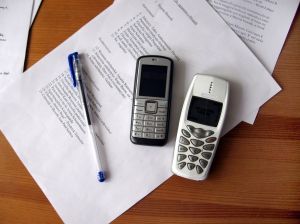 Summary: The BBC's refusal to serve Microsoft's mobile platform shows that no growth is foreseen there
THE STRUGGLES of Microsoft in the mobile market won't be over any time soon. Microsoft hopes that its patent ally Apple will pressure manufacturers to move to WP7/WP8 using fear of patents.
One of the problems Microsoft has in mobile platforms is similar to the problem of GNU/Linux on the desktop. Even Microsoft allies like the BBC won't bother with Microsoft. To quote Engadget, "Microsoft is getting brickbats from developers unenthused by its forthcoming operating system(s), and the BBC is the latest to join the chorus. When asked about bringing iPlayer to Windows Phone, the corporation's on-demand honcho, Daniel Danker, responded by saying it's not cost-or-time effective for the system — thanks to a lack of support for HTTP Live Streaming. Mr. Danker confirmed to us that HLS is not the proprietary format it's believed to be, used on a wide variety of devices including Smart TVs and consoles — but is not included in Redmond's mobile OS.
"Live streaming is also impossible thanks to a "bug" in the software that can't secure the session, breaking the corporation's copy protection system which only affects mobile devices. Redmond's known of the problem for some time, and is working on a solution, but has yet to make any official announcement otherwise. He told us that he's optimistic that a solution might arrive, perhaps on October 26th, but until then, the corporation won't even look at developing an app for any Windows-powered handset. After the break we've included the full text of the original email if you'd like to hear it from the source."
Remember that there are many former Microsoft employees inside the BBC, especially in top positions.
All that Microsoft can do not is bribe so-called 'analysts' to produce so-called 'whitepapers' that lay out a fairytale about Windows becoming a mobile contender. We have seen that in action for years. In mobile, Microsoft is quite irrelevant, except as a patent extortionist. █
Permalink
Send this to a friend