10.23.12
Gemini version available ♊︎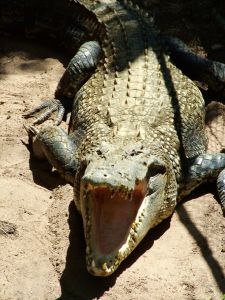 Summary: Xamarin and Wave promote .NET and UEFI, two of the things that GNU/Linux definitely does not need
Microsoft is hoping to "embrace and extend" GNU/Linux and OS X, even Android and iOS. It'll do so until they embody Microsoft platforms like Office or Silverlight and .NET. The Microsoft mole says that new Mono is out with "improvements". Yes, Miguel de Icaza does what Cringely recently described as follows:
Once DOS became the de facto PC desktop standard in the 1980s, Microsoft perfected a technique called "embrace and extend" and sometimes "embrace, extend, and extinguish." The idea was to adopt outside technologies, extend DOS to include them, then eliminate as a competitor the original developer of the technology. This was before Microsoft figured out that it actually needed third-party developers.
Meanwhile, UEFI boosting from Microsoft propaganda sites (e.g. Kurt Mackie) benefit from talking points of other Microsoft partners (not Xamarin this time) — talking points like:
The Lee, Mass.-based trusted computing vendor announced a partnership with Microsoft in February that will provide "attestation" and computer health reporting services for Windows 8 systems. Wave, which provides its solutions to OEMs, also contributed a lot of input to Microsoft that went into Windows 8′s security model.
Read the rest of it. It is saturated with Microsoft boosters. The problem is clear here; Microsoft gets to speak for the opposition. It pretends to be its own opposition. By doing so it's hoping to poison the real opposition. That's what has made people like de Icaza such effective a tool for Microsoft. █
Permalink
Send this to a friend